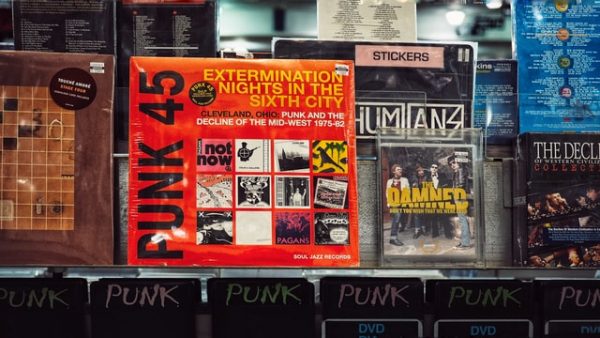 Music is one of the most important and powerful things in human life, which helps us bond with each other, forgetting religion, race, and sex. It is no wonder that so many people around the world find the process of collecting music memorabilia inspiring and fascinating. They collect stage-worn costumes, handwritten lyrics, limited edition vinyl records, autographs, CDs, concert posters, instruments, and many other things that help them get closer to those making their favorite tunes. If you are new to this unique hobby but want to try it yourself, below you will find some tips on what to look for when buying music memorabilia. Keep reading for some inspiration and ideas.
A quick guide to collecting music memorabilia
Decide what you love
Instead of buying just anything for your collection, you should decide what you want to put a focus on. This will also help you stay within your budget and protect yourself from feeling overwhelmed if you act wrongly. A wise choice is to start with the genre and pick the one that you like the most. For example, if you are into rock music, consider collecting music memorabilia related to your favorite rock bands. After that, decide what exact type of collectibles you would like to possess. Think of collecting shirts from the concerts or autographs signed by the band. You need to find what you really love and enjoy before plunging into the process of collecting.
Do a research
Before making a purchase or placing a bid at an auction, take your time to carry out a detailed research and educate yourself on what you are going to buy. Learn as much as you can about the history of the band, the genre of music, and the artists you are interested in to avoid the risk of investing in a forgery or fake. Check specialized websites to find out how to recognize authentic signatures or consult professional art advisors. Do not buy items if there are lots of them available on the market. The price of such pieces may go down very soon, as the market is saturated with them. Always avoid impulse buying and make a purchase only if you are sure that the item is worth it. A good idea is to set a budget before joining an auction or visiting a store and adhere to it.
Insure your collection
Proper insurance coverage is an indispensable element of the music memorabilia collecting process. When dealing with one-of-a-kind and precious items, it is extremely essential to have your assets covered. There is a myriad of unforeseen circumstances that may lead to additional expenses and create excessive stress. For that reason, you need to choose the best insurance package suiting specifically to your situation. It will protect yourself and your belongings from various contingencies and unseen risks. Also, consider hiring a specialized art moving company in case you need to deliver something truly valuable and expensive.
Use your imagination
Do not limit your collection to just vinyl records and autographs, as there is a whole world of music memorabilia pieces that are often underappreciated. Different aspects are involved when a great piece of music is being produced, so you have to stimulate your creativity if you want to find a truly unique addition to your collection. Consider what options are available and choose the best one using your inner feeling and creative imagination. Remember that some unusual objects that seem to be almost worthless may make handsome sums at an auction in the future.
Without further ado, do not hesitate to start your music memorabilia collection as soon as you know what you want to collect. Good luck!