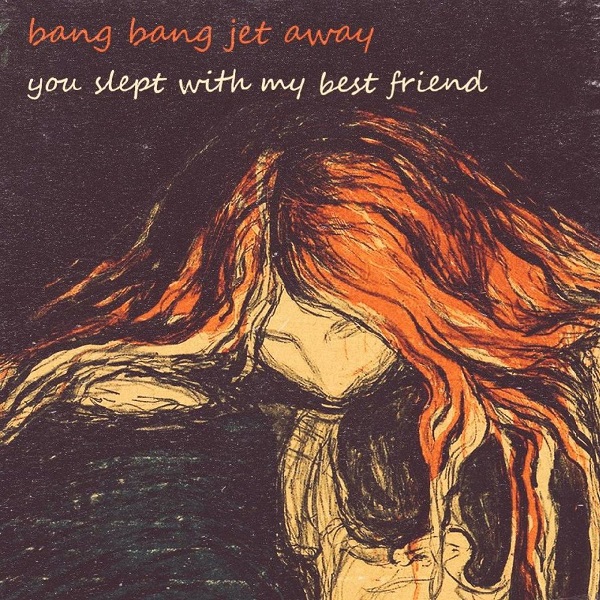 Released today, the hooky and charismatic "You Slept With My Best Friend" comes from San Diego-based duo Bang Bang Jet Away, who impressed this past December with the track "When I Said I Loved You." Energetic guitars craft a pulsing background with ample energy, as the guitar let out a perpetual sigh of sorts — "you slept with my best friend, yes it's true." The twangy guitar additions and crunchy backing distortion combine with the defeated-sounding vocals for a melodic, engrossing impact — aesthetically reminiscent of The Walkmen. "You Slept With My Best Friend" is an immediate rocker with melodic replay-inducing enjoyment from Bang Bang Jet Away.
Per the band: "It's a song about suspecting your girlfriend slept with your best friend, but you don't necessarily want confirmation that it's true, because then you'd have to deal with the consequences."
—
"You Slept With My Best Friend" and other memorable tracks from this month can also be streamed on the updating Obscure Sound's 'Best of April 2021' Spotify playlist.