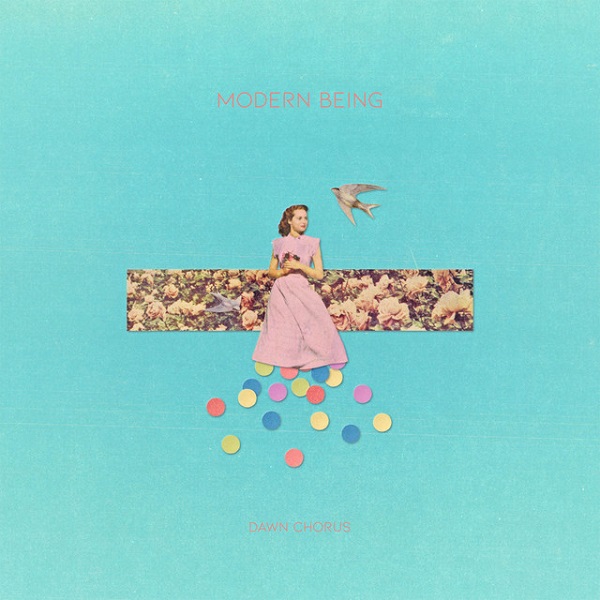 Described as "a song about getting out of a rut," "Modern Being" is a captivating rocker with a variety of winning structural twists. The track comes via Salt Lake City-based band Dawn Chorus, first catching my ear in 2019 with the tracks "Religious Music" and "Crutch."
"Modern Being" excels in its various parts, evolving from punky angst-tinged rock into soaring soulful pop, and then into delectably guitar-fronted rock to close things. The "don't know why I still try," soaring vocal evolves beautifully into the first twist, past the one-minute turn — "she picks the pretty flowers." This section dazzles in its emotive vocal showing and psych-friendly production. Thereafter, the guitar work shines with a variety of responsive tones and charisma, along with the haunting "why I still try," vocal reprisal. "Modern Being" is a captivating, ever-shifting success from Dawn Chorus.
The band says the following about the track:
"It's about disillusionment with modern life and technology's effect on interpersonal relationships. Lyrically, this song was inspired by a mushroom trip in Colorado. Musically, the core of this song came together the day Trump was defeated and, as such, it has a celebratory feel. We were striving to capture that classic 60s / psychedelic-wall-of-sound feel with a modern flare / extra dose of harmony."
—
"Modern Being" and other memorable tracks from this month can also be streamed on the updating Obscure Sound's 'Best of May 2021' Spotify playlist.
The track is also featured in the genre-based, best-of Spotify compilation Emerging Indie Rock.