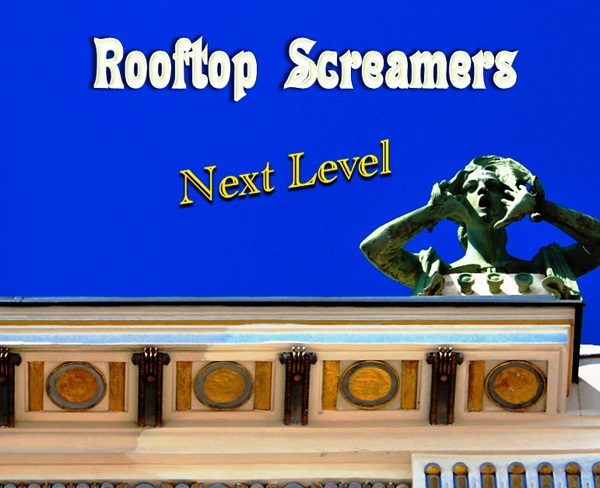 "Buckle Up" is the opener to Rooftop Screamers' new album Next Level, featuring a variety of collaborators alongside Michael Collins' memorable songwriting. Featuring Tim Smith (Jellyfish, Sheryl Crow), "Buckle Up" presents a rousing rock sound with hooky, fervent appeal — aesthetically reminding at points of The Waterboys, Deacon Blue, Manic Street Preachers, and The Posies. Collins' songwriting charms in the first minute, the "buckle up, here we go," hook exuding a melodically soaring pull. Past the two-minute mark, backing vocal harmonizing and an intensified lead bring added vigor, followed by a lovely guitar emphasis in the power-pop vein. "Buckle Up" is among many memorable, hook-abundant tracks on Next Level.
Stream the album in full below:
Among the collaborators throughout the release: Cy Curnin (The Fixx), Tim Smith (Jellyfish, Sheryl Crow), Mark Plati (David Bowie, Prince, The Cure), David Paton (Pilot, Alan Parsons Project), Danny Peyronel (UFO, Heavy Metal Kids), Keith Slettedahl (The 88, Ray Davies), Dan Reed (The Dan Reed Network), Ken Stringfellow (The Posies, R.E.M.) Dilana (Rockstar Supernova, The Voice), Kelly LeMieux (Buckcherry) and Gil Assayas (Todd Rundgren).
—
"Buckle Up" is featured on Obscure Sound's 'Best of April 2021' Spotify playlist.