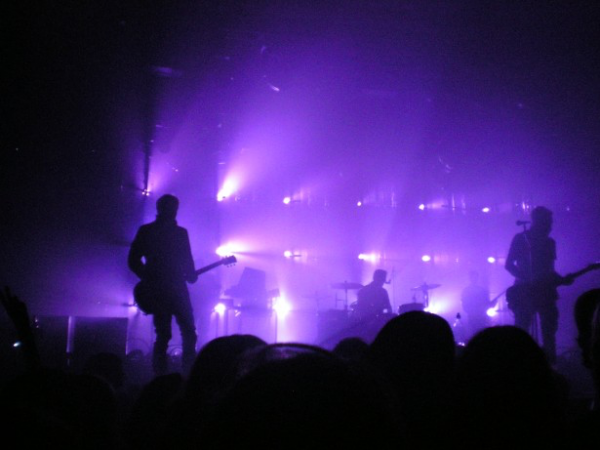 Mainstream music is hit hard by the industry, but, given the income its stars had in recent years, majors will survive. That can't be taken for granted when it comes to independent musicians, especially those earning on gigs. Still, we can keep them afloat, with specialized platforms like https://show4me.com/, merchandise, physical media, and other rewarding ways to keep in touch.
Buy Music Instead of Streaming
When you stream your favorite artist's track, the fee they receive from your subscription is miserable. It's better than piracy that gives them nothing. But track or album sales still provide artists with more revenue. So buying an album for $9.99 on, say, iTunes will give its authors more than streaming the same album with an Apple Music subscription every day of a month. On other services, especially musician-oriented, the difference is even more impressive.
Attend an Online Event
More and more artists now devote their creativity to online events. And if you think it's just a still camera in front of the stage where the band is playing, you'll be surprised. Directors of the new generation put a lot of creativity into it. Sometimes online gigs are effectively real-life ones streamed as they go, and this has its charm.
But if the band uses purely virtual elements to enhance the performance, it can look fantastic. Along with exotic (like virtual backgrounds or real-time filters), it can be pure chatting. It's good for, say, rap: while one MC drops a verse, another may look in the phone, see the questions, and answer them. A jazz session can also give musicians some breaks. The same privilege is enjoyed by DJs who have precious seconds between mixing tracks. It may be harder for rock or jazz bands, but their performance becomes much more rewarding if staged properly.
Get Physical with Us
Physical items artists sell can both keep them afloat and give you palpable satisfaction. As you spend more time at home, why not put your audiophilia to a new level? A vinyl player costs as much as the new AirPods Pro, but if you still work remotely and do your workouts in your gym room you've recently furnished, vinyl will deliver more kicks. A tape player will give you some retro vibes, especially if your favorite band makes 1990s-style music, like back-to-the-roots gangsta rap or canonical grunge. 
The same goes out for merchandise: T-shirts, baseball caps, posters, and stickers. As you order them, you can in addition get digital bonuses. It can be tickets to online concerts, earlier access to new releases, or exclusive B-sides, remixes, and sessions.
Donate and Require
Some fans might think that just donating certain sums to the artists may do the work. Surprisingly, though, it does not motivate. Most animals, including humans (but not cats), prefer to get rewards for some work done rather than for no reason at all. So, sending the artists money is required, but it's your need for their music and shows that keeps the musicians motivated.