Posted
August 11, 2021 by Chris
in
The Super Bowl halftime shows that really rock!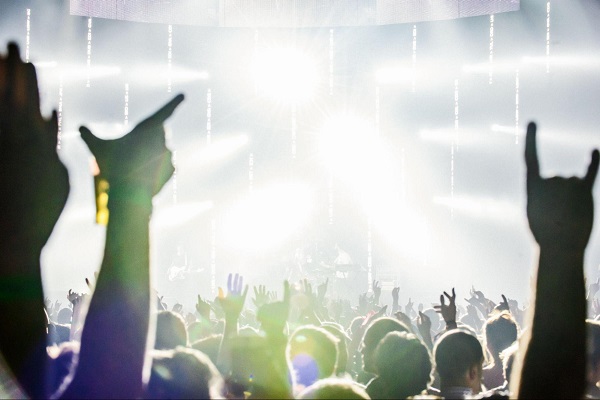 There is no bigger game in the world of American Football than the Super Bowl. When the two top teams who navigate the playoffs meet to battle it out for the Vince Lombardi trophy. But whilst many tune into the event to watch the game, often making an entire day of it, the sport isn't the only thing people tune in for.
Yes, we're talking about the Super Bowl halftime show. One of the biggest musical events that people look forward to every year. So even when the game rocks, when there are NFL odds that rock, when the BBQ food you cooked to eat during the game rocked, you know the only thing people will care about truly rocking will be the halftime show.
But what are the best rock performances across the years for the Super Bowl halftime show? Well, let's take a little look and see…
Bruce Springsteen and the E Street Band (2009)
Aging rockers are not new to the Super Bowl, there have been many over the years and I'll be listing more shortly. Some have had terrible responses to their appearances at the halftime shows, like the Rolling Stones. Partly because they decided to play new tracks over the classics, and also because the people of Detroit wanted a motown act due to it behind the home of motown, so the Stones never really stood a chance.
But one aging rocker who show'd he still had what it takes to put on a show was Bruce Springsteen. It wasn't just a good performance, it was one that he looked like he was enjoying, you could tell from his energy and general demeanour this was exciting for him. Whereas in the past, others have treated it as 'just another gig' or a quick show to make a lot of money. Not the Boss though, he was determined to make this a show that he and all those watching would remember.
Michael Jackson (1993)
Ok, he's the King of Pop not Rock, but he really did rock the show back in the early 90s. The reception was so incredible that when he walked out, he couldn't even begin for three minutes because nothing could be heard above the sound of screaming fans in the crowd. And no doubt plenty of screaming viewers at home.
When Michael Jackson did get started, he did a little moonwalk and sang some Billie Jean, but it was the rest of the set that really struck a chord. He played We are the World with a children's choir, before moving on to Heal the World with an enormous inflatable globe in the middle of the stadium. A message to the world to try and end war and make peace, and for everyone to get on with one another. 
Aerosmith (2001)
This Super Bowl was a very strange one, because it wasn't Aerosmith alone, there were also appearances from NSYNC, Britney Spears, Mary J. blige and Nelly. It sounds like it shouldn't work, but somehow it did. NSYNC warmed up the crowd with a little "Bye Bye Bye" before Steven Tyler belted out "I don't wanna miss a thing" and the stadium broke out into cheers and tears.
But then for Britney Spears, Mary J. Blige and Nelly surprise everyone on stage as Aerosmith are performing "Walk This Way", everybody watching at home and in the stadium lost their minds. And strangely, the performances went together really well, and it wasn't as terrible as it may sound reading it on paper or your computer screen. You probably don't believe us, so go watch it and see for yourself.
Prince (2007)
A very unique individual who could seem so cool and sexy at the same time, all making it look effortless, emitting swagger like I do body odour at the gym just staring at the equipment. Prince is arguably the greatest show in Super Bowl history. It wasn't some over the top performance with lots of surprise guests. But there were some surprise songs as Prince opened with the strains of Queen's "We Will Rock You" before going on to a musical history of sorts.
He played a number of covers as well as performing new variations of other songs that paid tribute to past halftime show performances. It really was an incredible show to watch, and both young and old alike could not have a bad word to say about Prince's appearance at the halftime show. You can guarantee if young people who watched didn't know him before, they did now and they were downloading his albums or at the very least streaming them online.
Special Mention
There have been plenty of other great rockers appearing at the halftime show too. Slash shredded his guitar with the Black Eyed Peas, which sadly was a terrible idea as Fergie ruined the Guns and Roses track being played. Still, Slash was perfect as always.
On top of that, we also have to pay tribute to U2, who played the first Super Bowl following the September 11th attacks that saw so many lose their lives. They played a collection of songs, paying tributes on the screens around the stadium to those who lost their lives, and revealing the insides of their jackets that had th American flag sewn into them.
There are so many shows that we could've mentioned, but these are definitely some of our absolute favorites. Let us know if you think we missed some important ones from our list in the comments below. We'd love to hear which performances were your favourites.