Rock is one of the best music genres to use in the background while studying. It comes with a unique energy that will bring your mind to life, helping you to understand what you are studying better. By design, the music shuts out all the noise and thoughts that are likely to distract you away from the assignment at hand. You can get professional music homework help if studying is proving difficult or to allow you to spend your time on more productive activities.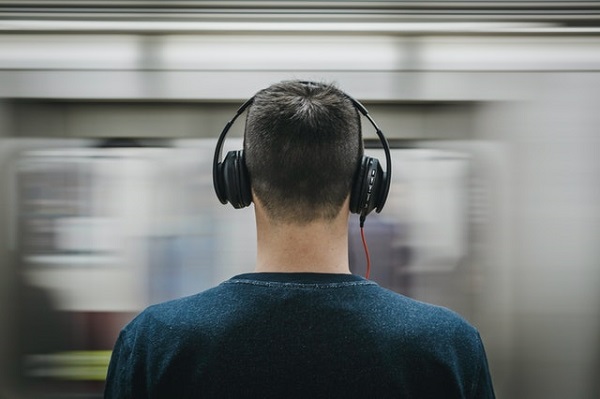 Rock albums differ based on the taste of the production team. Personal preference for hard, soft, classic, metallic, and other types of rock will also make an album suitable or not suitable. Here are 5 of the best rock albums you can use as background music when studying. 
 The album is christened Exploded Drawing. It features a range of carefully selected study rock that is a combination of 70s Prog-rock, hardcore, noise rock, and post-rock dissonance. The description is simplified but the impact is humongous. It is impossible to describe the magic that Polvo has employed to produce an album that can satisfy the studying needs of every student. 
Polvo is a band that has been identified with math rock. Though the team is shy to admit it, consumers of their work admit that it is the most effective album when you want to concentrate on Math. 
Exploded Drawing was released in 1996 and has had a huge impact on the industry. The band employs a characteristic song structure and time signature shifts that will instantly capture your attention. You will also love the long guitar and instrumental interludes that do not take away your mind from your studies. 
The taste of Exploded Drawing will help you to solve the most complex algebra and Math equations. The music will push your energy higher, enabling you to deliver insightful ideas even when fatigue kicks in. 
Burn Your Fire for No Witness
The album is the masterwork of Angel Olsen. It will serve you during times of intense stress yet you need to concentrate. It has some of the most addictive singles that will keep your eyes on the page regardless of the tension or pressure around as you tackle your homework. 
The album begins with the catchy Burn Your Fire track. Angel then shifts to all-out rock in the subsequent track, easily catching you unaware. By the time you get to Unforgiven and Hi-Five, you will be so engrossed in your assignment that you might not notice time flying. 
Angel has a bluesy voice yearning for attention. The combination of expertly executed guitars and a band to match the ensemble will leave you engrossed in the song long into the assignment.
Burn Your Fire will calm your mind down. If you listen to the music away from homework, you are likely to shed a tear because of the treble and soar voice throughout the album. However, the lyrics are so inspiring, pushing you to keep going despite the challenges. 
Bob Dylan is considered a protest singer. His 1960s lyrics are termed as difficult to listen to by some rock enthusiasts if you do not associate with the message. However, that makes music a perfect choice for those who want to study. 
Nashville Skyline is the kind of music you will use when you need a relaxing yet energizing background for you to study. The music will keep you in the present, shielding you from zooming off. The album was produced right after Dylan quit smoking. As a result, it achieved a unique croon that has elevated its stature in the music industry. 
Dylan has added some interesting heartbreak tracks in the album like One More Night and I Threw It All Away. However, the album also features thankful songs like To Be Alone With You, a thanksgiving song for love. Other tracks point at the desire to quit rambling life and settle down. It is one of the smoothest rock albums you will come across. 
Don Caballero almost sounds like another Math rock artist. The best answer is a yes and a no. Truth be told, this is a unique album for those looking for the perfect math background music. Don leans more towards the instrumental post-rock side. The guitar pedal effect gives the tracks a new taste. Instrumentals are highly explosive yet technical. They leave you caught in a maze that you cannot disengage from the current task. 
Cocteau Twins have one of the most underrated yet effective study albums. It was a transition-into-fame album that almost got lost in the success of subsequent albums. It is very experimental and features interesting musical layers. It creates an otherworldly and atmospheric atmosphere, leaving you to control the direction your thoughts take. 
The choice of study music makes it easier to focus on your assignments or revision. Choose an album that will not distract you or leave you absorbed in the singing such that you forget to study. Invest in quality musical instruments to enhance the effect.