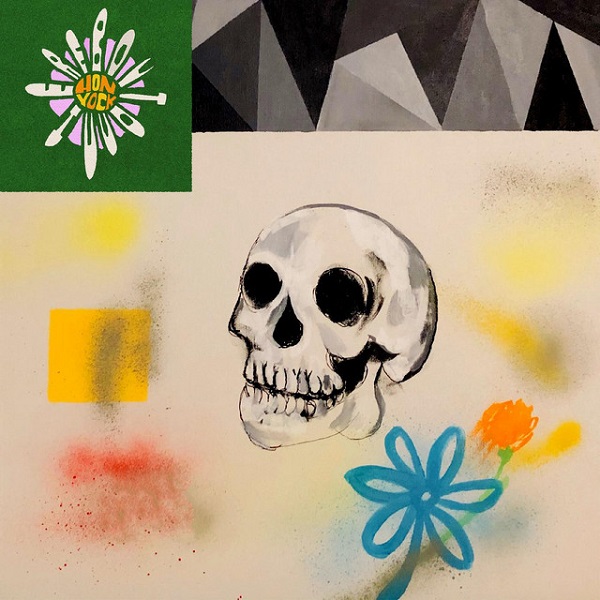 "Boutonnière" is a captivating track from Los Angeles-based quartet Honyock. The nostalgic piano and slight symphonic backing exude a psychedelic glow from the get-go. Vocals arise with a similarly hypnotic poignancy — "it's hard to know if this is real, when I am constantly alone." Strings, keys, and guitars converge as the vocals ascend melodically, reminding tonally of The Go-Betweens (circa Tallulah). The "I'm a surgeon with a shaky hand," escalation soars, and the ensuing guitar emphasis conjures a majestic feeling that wholly hooks melodically. "Boutonnière" is an impressive display of songwriting from Honyock, bolstered by soaring production that perfectly balances understated rises and escalating hooks.
When I heard Honyock's sound (and especially this track's guitar work around 03:30), I was reminded of David Vandervelde's 2007 album, The Moonstation House Band, one of my favorite albums that year. Turns out, Vandervelde produced Honyock's 2018 debut full-length, El Castillo. Anyway, both The Moonstation House Band and El Castillo are strongly recommended albums!
The bands adds the following about the track:
"'Boutonnière' was recorded in the dead of winter after a 6 week long tour and subsequent festival cycle left the band down a member and searching for a way to get back to basics. The song hinges heavily on a sense of life losing its meaning in the process of counting ones own curses. And losing faith in ones own ability to cope through self indulgence. The founding members Tyler Wolter and brothers Mason and Spencer Hoffman recorded the track in one session at Elliot Smith's New Monkey Studios in Van Nuys with Hope Brush Engineering. It was mixed by Spencer Hoffman and Mastered by Sam Eliot Stern. It is available everywhere through Park The Van Records."
—
"Boutonnière" and other memorable tracks from this month can also be streamed on the updating Obscure Sound's 'Best of October 2021' Spotify playlist.
The track is also featured in the genre-based, best-of Spotify compilation Emerging Indie Rock.