Posted
October 11, 2021 by Chris
in Features
How to Promote Your Music on Spotify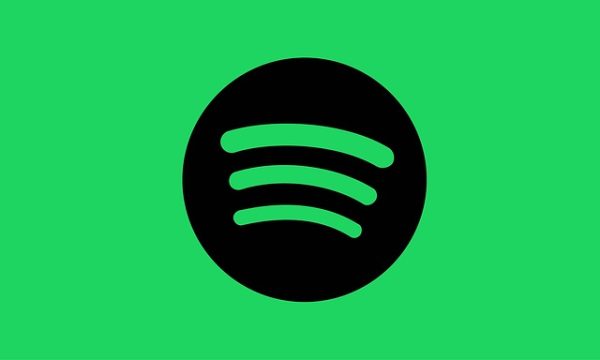 Spotify is one of the most popular ways to listen to music today. The user base for Spotify has been growing steadily since its inception in 2008. Today, in 2021, Spotify has over 165 million premium subscribers and over 70 million tracks. 
With such an exposure to so many listeners and potential fanbase, it's no wonder why so many artist profiles are popping up on the popular streaming platform. If you want your music heard by as many people as possible, getting it on Spotify is one of the best options for you. There's no denying that Spotify is an incredible platform for artists who really care about their work and want other people to hear what they've made. However, there are lots of challenges when wanting to use Spotify as a way of promoting or marketing your band/music.
In the following article we share expert insights we have gathered at Sound Campaign through our work with music artists and playlist curators, which will help you market your music better and understand how Spotify algorithm works. 
Getting verified on Spotify as an Artist
Getting a verified artist profile on Spotify is important to your success as an artist.

While your profile is automatically verified if you have a release on an official label or distributor, there are some other steps that need to be taken before you can reap all of the benefits of having your profile verified. There are two different types of verification available for artists: Verified Artist Profile and Verified Artist Page, both which will allow you to connect directly with fans. Your page or profile will also have a blue "Verified" badge next to it so that everyone can see that it's authentic. 
By getting your artist profile verified on Spotify, you are able to show off your accomplishments and give listeners more information about who you are as an artist. Verification is important for promoting yourself as an artist.
What are the benefits of having a verified profile on Spotify? Verification means that someone has checked that the account belongs to the person or group claimed—and not just some random person with access to those credentials. It's one more layer of security against fraudsters impersonating.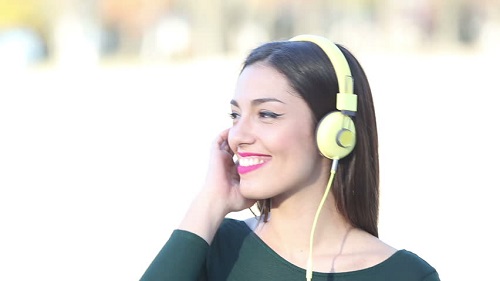 Grow and Nurture Your Spotify Followers Base

Another cornerstone step in promoting yourself on Spotify is increasing your followers. Most music artists want to be seen and heard by more than just their friends on Spotify, but how do you reach your audience and grow your fanbase?

The simplest way is to buy Spotify streams. Another way is by utilizing your social media following. By publishing content on social channels that align with the interests of those who follow you, it's possible for others to discover your posts organically. Many people will subscribe to an artist's YouTube channel if they provide music videos or other video content in addition to audio files. You can also post links relating to the industry that your fans might find interesting – blog posts about songwriting tips or recent news articles about upcoming releases from other musicians could
Secondly, follow other artists that are similar in genre or style as you. This will help people find your account since they might not know about you yet. Share the songs of other artists once in a while on Twitter and Facebook with a link back to their page. They should do the same for your music if they like what they hear from yours. You can also include them in conversations on those platforms too! The more people who see both of our pages, the better chance we have at getting new followers for ourselves. 
Leverage Spotify Playlists 
Whether you want to become a famous artist or just make some new fans, Spotify playlists are the best way to get your music out there and start networking.  With over 140 million active users and 160 million monthly listeners, it's never been easier to find like-minded people who want to hear your tunes. Getting on Spotify Playlists can help grow your audience and get lots of new listeners excited about what you have coming up next. In order to get on Spotify playlists, you can also reach out to Independent Playlist curators, verify your Spotify for Artists account and beat the Spotify algorithm and get featured on Release Radar and Discover Weekly.
Reach out to Independent Playlist Curators

If you want your music to be discovered by the right audience, independent playlist curators on Spotify are a great way to do this! They can help expose your music to listeners who might not have heard it otherwise. If you're interested in getting your song added to an independent playlist, here's what you should know:

Some of these playlists may require that artists pay for inclusion, while others may offer free submission.  You will need the proper profile information setup on Spotify before submitting (you can set up a free account). It is important that you reach out with specific details about your artist and song when contacting indie playlist curators; they need all the info they can get in order to assess whether or not adding. 
Get Your Song on Release Radar Playlist

Every artist wants his songs to get featured on an organic Spotify playlist like Release Radar. Release Radar is a Spotify service that will promote artists' music for them by getting it in front of the right people. Getting on Release Radar starts with having an engaged following, but there are many other things you can do to increase your chances of being promoted. Here's how:

1) Share your songs and videos frequently with fans through social media channels like Facebook, Instagram, Twitter and YouTube.

2) Engage in conversations with followers – ask questions about their favorite memories or what tracks they're currently listening to. This way they'll feel more connected to you as an artist and be more likely to share your content when they see it pop up in their feed!

There are a few ways to get your music on release radar. One way is through the use of social media and engaging with prospective fans. Another way is by creative marketing, which can include running contests for free tickets or merch as a reward for those who share your post on their social networks. A third option is by being featured in articles related to upcoming releases from major music sites such as Pitchfork or Rolling Stone.