Posted
October 5, 2021 by Mike Mineo
in Pop
L'Resorts – "Hard to Grow"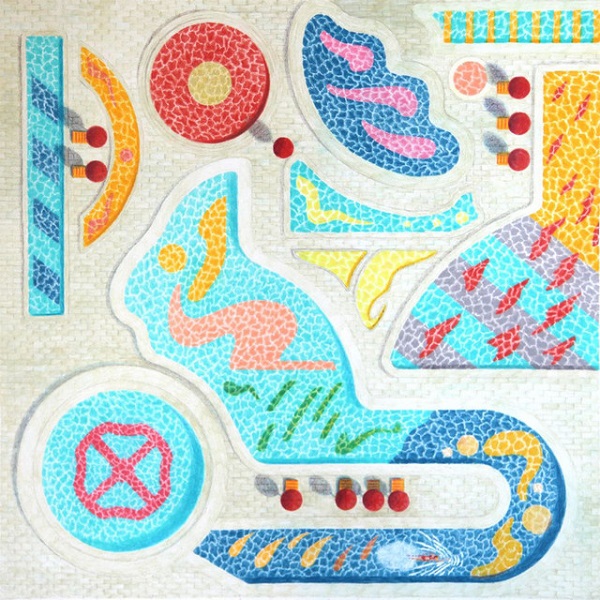 A bouncy duet that charms throughout, "Hard to Grow" is a new track from L'Resorts, the Milwaukee-based duo of Vincent Kircher and Martha Cannon. Coming from their new album, Vacation, "Hard to Grow" conjures a sort of romantic nostalgia with the playful piano, string-laden exuberance, and interacting dual-vocal output. "Baby it's hard to grow, baby you know," they both sing. "It's hard to let things go, when I love you," the latter adoring line finding the vocals converging with delightfully melodic qualities. With "Hard to Grow," L'Resorts continue the strong sound showcased on prior tracks like "Highs and Lows" and "Squeeze You."
L'Resorts add the following about the track:
"I wrote this song on a tiny Yamaha keyboard trying to come up with interesting chord phrasings. The back and forth lyrics came quickly about a couple agreeing they could improve each other's existence. Once the punchy drums and bass line made the uplifting feel come to life, the melotron strings brought in a mood. And the marimba solo was a perfect way to join the verses."
Stream Vacation below:
—
"Hard to Grow" and other memorable tracks from this month can also be streamed on the updating Obscure Sound's 'Best of October 2021' Spotify playlist.