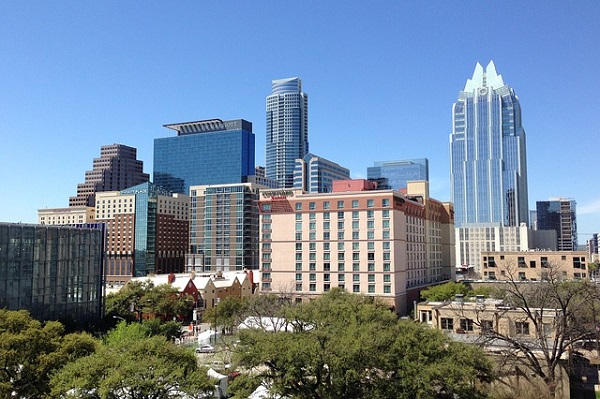 While the South is often equated with country music, you'll find that and so much more throughout the region. It's been likened to America's heartbeat having influenced artists in genres that not only include country but bluegrass, rock, the blues, and jazz.
Austin, Texas
Billing itself as the "Live Music Capital of the World," Austin is home to many famous music spots – in fact, there are more music venues per capita than even New York City or Los Angeles hosting everything from rock and country to blues and hip hop every night of the week. It all seems to have kicked off with the "Austin City Limits" TV show which was followed by the annual South by Southwest.
Some of the most popular intimate venues include The Roosevelt Room and Speakeasy, while Austin City Limits Live at The Moody Theater is one of Austin's premier music venues. Antone's offers classic Austin acts and Parish on Sixth Creek is a loft-style gem featuring cult favorites and up-and-comers.
Memphis, Texas
Rock 'n' roll as we know it has a history that traces back to Memphis. Blues musicians like B.B. King and John Lee Hooker influenced later rockers although Elvis Presley is forever linked to this city. He first recorded here at Sun Studio, and this is where his extravagant home Graceland was constructed.
More than a few of Elvis' fans have purchased one of the Memphis houses for sale just to be close to the spirit of the man and his music. Beale Street is famous for its live music venues like B.B. King's Blues Club and Blues City Cafe, although you'll find a long list of options throughout the city.
Atlanta, Georgia
Georgia's largest city offers plenty when it comes to music with almost a dizzying array of options, although it's well-known as the birth of hip hop with roots that date back to the early 1980s. There's a genre to enjoy every night of the week with plenty of indie, rock, metal, country, and other tunes.
That's what makes it different from others. The diversity of the Atlanta metro area and its people who don't necessarily want to listen to the same kind of music all the time have resulted in a booming music scene with something for everyone. Enjoy country at Wild Bill's, alt rock and indie at tiny Star Bar, big names artists of all types at Chastain Park Amphitheater or Fox Theatre, a historic centerpiece for live performances.
Nashville, Tennessee
"Music City" hosts hundreds of live music spots drawing everything from up-and-coming artists to legends like Reba McEntire. It's famous for the Grand Ole Opry and country, with many honky tonks featuring bands for line dancing and the like, but you'll find every genre here.
Intimate live shows can be enjoyed at the Bluebird Cafe, while The Basement which sits below Grimey's New & Preloved Music store has held everything from acoustic to metal shows, including some "secret" surprises like Metallica.
New Orleans, Louisiana
New Orleans is the birthplace of jazz which began around the late 19th and early 20th centuries. Louis Armstrong, widely regarded as the world's best jazz trumpeter, was born here in 1901. He sang on street corners here and then honed his craft while playing aboard a paddle steamer on the Mississippi River.
Other greats have shaped the music scene here like Fats Domino, and more recently, Wynton Marsalis and Harry Connick, Jr. Visitors can attend the New World Rhythms and New Orleans Jazz festivals or go club hopping to enjoy live music year-round.