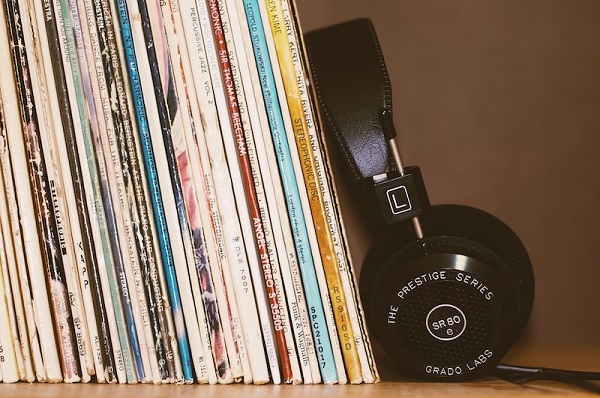 When and how do you listen to your favorite tunes? You can and should do it anytime you want to! Today we often work from home and this is where we should create a perfect atmosphere for being productive and resting at the same time. You can easily achieve this with music, but you need your ambience to be ideal for this! Anyone who came up with the idea of ??placing employees in office cells illuminated by fluorescent lamps has no idea what the increased performance actually comes from. The same goes to your home as well, of course. 
Natural light, privacy, physical comfort of high quality furniture from nfoutlet.com and freedom increase motivation and efficiency, the feeling of being locked in a cage and exposed at the same time is not. Since advances in technology have made remote work possible, the benefits of a flexible workspace seem to be available to everyone. But the freedom of a workplace to your liking may not bear fruit if you don't know which circumstances awaken creativity in you, and which, on the contrary, hinder creativity. As often, it all starts with music which can change your mood, boost creativity and make your life completely different. But first things first, let's create this perfect ambiance for you!
Today there are many new wireless speakers, created for comfortable listening to music with the highest quality in the comfort of your home. The new speaker system will be an excellent addition to any interior and will allow you to completely immerse yourself in your favorite music, creating a serene, pacifying atmosphere.
Feel the difference
Whether you're reading a book, cooking your favorite meal, busy with work, or just listening to your favorite tune, a good music system is the perfect companion for you. The devices today are designed to provide high-quality 2-channel premium sound and will fit perfectly into any interior. It fills your home space with sound both vertically and horizontally, creating a wider and more spacious sweet spot. Audio tracks, accessed through compatible streaming music services, contain spatial information about surround sound, so you can enjoy incredible immersive sound when listening to them on the speaker system. Immersive technology transforms any of your favorite 2-channel stereo tracks and fills the entire room with surround sound for a dramatically improved listening experience.
Choose a system that delivers superior sound quality for High-Resolution Audio tracks. Some of them even have three upward speakers that shape the pitch of the sound stage, while three speakers in the middle of the cabinet spread sound horizontally for a total of 7 speakers (6.1 sound). The speakers may use powerful neodymium magnets and a reinforced honeycomb cone that makes them very robust despite their compact size. The built-in subwoofer fills the room with deep and rich bass. You need a system with high musical expression in both bass and treble reproduction.
Enjoy flawless premium sound and stylish design
The modern Sound Calibration technology ensures optimum sound quality wherever your speaker is installed. Gone are the days when you had to constantly hold the remote control to maintain the desired volume level – the Auto Volume feature will save you that need and ensure the ideal volume for every track. The speaker system automatically adjusts the volume for each track played, so you can simply enjoy your favorite music.
The speaker system should have a top-notch design that is the perfect blend of engineering and style. An aesthetically pleasing device will complement any décor.
Home audio system of your dreams
The modern speaker system can wirelessly connect to compatible TV models, making it easy to enhance your TV's sound quality and make your movie night even more immersive. The models also support Wi-Fi connectivity, work with Bluetooth and NFC technologies, are compatible with the Spotify Connect service and have a built-in Chromecast. Thus, you can connect the speaker system to your smartphone or tablet to broadcast tunes in any way convenient for you.
Very often you can control your speaker from anywhere in your home using the app on your smartphone, which allows you to adjust various parameters to achieve the optimum sound for you and your family.
The sound system should be compatible with Google Assistant and Amazon Alexa enabled devices via built-in Chromecast, so you can control playback with your favorite voice assistant. Now you can start or stop music, adjust volume and more hands-free by simply giving voice commands. The tech advanced systems also support the possibility of simultaneous operations in several rooms at once (Multi-room playback). This way you can simultaneously play the same song or simultaneously run different tracklists in different rooms, grouping and adjusting home audio accordingly using the Google Home or Amazon Alexa applications.
While you are choosing your perfect sound system, you also need to take care of other important aspects of the home interior. If you want to be productive and creative, relaxed and rested, then change your workspace and find what feels good for you. It starts with a storage system, natural motives in the design, colors you find harmonious and so on.
An innovative approach and organized workspace
Few people want to spend energy organizing a storage system, but if you do not try to conveniently and intelligently link all the work accessories to save time wasted, losing notebooks, tripping over cables and running to the store to buy unexpectedly run out of paper. Place things on wall shelves so that they are always nearby and visible, but do not interfere with work. Run cables along the wall or in ducts to avoid getting tangled under your feet. Create a chalkboard or whiteboard to keep your goals in front of your eyes.
Close to nature and healthy workspace
Spending time in one room during the entire day is a daunting necessity. How about spending time next to a huge window? Sunlight promotes inspiration and improves mood, fresh air and health benefits. According to the Environmental Protection Agency (EPA), indoor air is 2-5 times more toxic than outdoor air. If you don't have the opportunity to work with an open window, introduce houseplants in the office or home office to make the air cleaner.
Choice of inspiring colors and colorful workspace
It is true that white visually expands the space and increases the level of illumination. But it's also true that deep, rich tones are stimulating. Between them there are a great many shades, many of which give a tune to the working mood. If you like neutral colors, consider pearlescent gray or ivory. But if you like bright colors, choose soft shades for walls and rich ones for interior details. When designing a space to work, listen to scientists, not your color preferences.
A place for negotiations and welcoming workspace
Even remote professionals have to meet with clients or work on projects with colleagues from time to time. Make sure your work area is suitable for guests from work as well. Prepare comfortable chairs and a basic set of office supplies for your co-workers. Fill with drinks for customer treats. Prepare everything you need for video conferencing: buy a second monitor that allows you to quickly switch between programs.
Backcare and comfortable workspace
Desks are poorly suited for small spaces, and ergonomic chairs can be expensive, but spinal problems will cost you a lot more, lower your productivity, and have to deal with treatment. Invest in maintaining good posture and avoiding pain.Smells affect the perception of reality
It is not for nothing that incense sticks are so popular in the countries of the East. You can borrow their experience. Oriental incense will help create a perfect atmosphere. Just do not overdo it and do not buy too cheap goods from which they reek of chemistry.

I hope these tips will help you create a wonderful remote office where you can work with inspiration and productivity, while listening to your favorite tunes in a cozy and mind-stimulating atmosphere.