Posted
October 15, 2021 by Chris
in Features
Why Live Music is Still the Best Entertainment Option for Events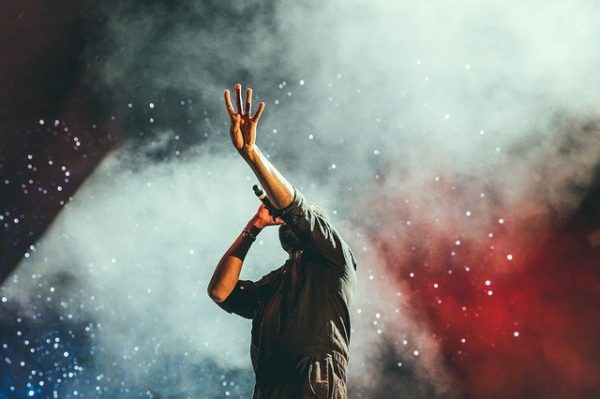 When planning an event, people often look for something special to set their affair apart from others. There is no better way to do this than provide live entertainment for the crowd and, in particular, music acts.
Live music acts inject energy and fun into an event, can be found to fit just about any type of venue and atmosphere, and provide an experience that will be memorable.
You Can Always Find Someone to Fit the Bill
Perhaps you're looking to entertain a corporate crowd of 500 with a band, or a more intimate group with a duo or trio to keep the mood light. Live music comes in many forms, from bands to solo singers for hire that can perform at events both big and small, formal and informal.
Live music also covers a plethora of genres, so whether you want a rock group to elevate the energy of your event or a quartet that plays classical music to serve as ambient noise, you can most often find the best fit in a live act.
It Adds to the Hype
Having a live music act at an event garners people's interest. It gives them something to look forward to, and many may even seek out the event based solely on the fact that live music will be there. Live music can create a buzz, even before the event has happened.
The Experience Becomes a Shared One
A live act on-stage provides a focal point for the crowd, a concentrated area where they can gather. This encourages people to interact with one another as it pushes them closer together physically.
Live music can be great at ice-breaker events, or where attendees may not be familiar with those around them. The focus will be on the band, not the people, and can help folks open up.
Crowd Engagement is Key
Live music eliminates pre-recorded tracks and playlists, and therefore predictability in the way of audience interaction. If your event is the type that wants to engage its attendees, a live band can do just that. Often band members urge the crowd to sing or dance along, bringing them deeper into the event experience. They can act as a sort of host, helping along the flow of the event and getting people involved.
The Event Flows Better
Perhaps your events day (or days) is filled with seminars or demonstrations. On-stage acts can punctuate event itineraries that may be otherwise less action-packed. Live shows within an event will keep things fresh, and give event-goers something to look forward to.
It Helps People Unplug
Nowadays we most often have our eyes glued to our phones. Live music invites people to step away from that (and their seat!) and experience something joyful in the moment.
Live Music Lends Quality to an Event
As an event coordinator, you want people who come to have an unforgettable experience. Quality entertainment is essential to this, and what better way to do it than with live music? Each act is unique and will provide a one-of-a-kind experience.