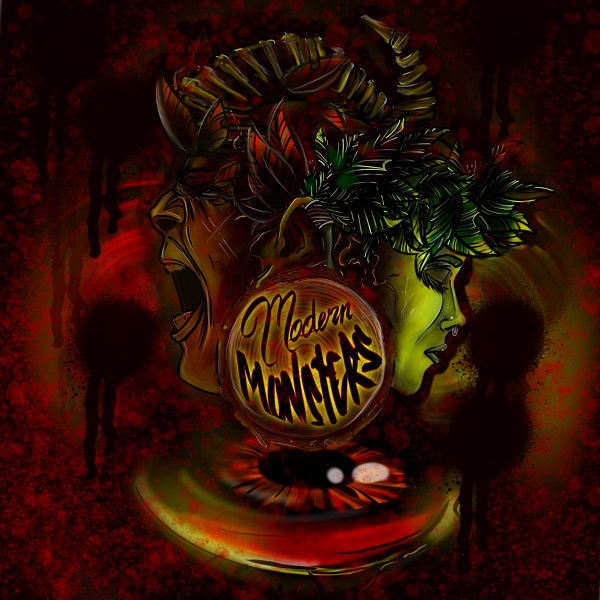 Bay Area quartet Modern Monsters deliver a ferocious, consuming hard rock sound throughout their new 3-track self-titled EP. Opening track "Furrow" drives from maniacal laughter into thunderous guitars and percussion. Vocals refer to crashing down below, coffins, and over-consumption — aptly matching the darkly cavernous rock sound, culminating enjoyably in the thunderous chorus, just prior to the one-minute mark. The bridge thereafter shows the vocals reaching a screaming ferocity, transitioning then into a moody, more post-punk vein of brooding. The eclectic rock character retains its brooding throughout, with flashes of heavier aggression, making for a climactic sound full of momentum.
The band elaborate on their sound:
"Our music comes from our angst about social issues surrounding us in our society. This EP is an expression of our frustrations and our want to move forward in a world that works together to solve our issues instead of becoming constantly divided. We wanted to write something to make people realize we are all in this together and can overcome our negative mindsets. We created heavy music mixed with experimental, melodic, textures to guide the listeners through their personal revolution."
Listen to the EP below:
—
"Furrow" and other memorable tracks from October can also be streamed on the updating Obscure Sound's 'Best of October 2021' Spotify playlist.