Josh Fudge –
Fun Times

Fun Times is a synthy, colorful indie album that will certainly put you in a trance of fluttering emotions and bliss. Josh Fudge, the artist who made the album, is a 19-year-old from Oklahoma City who was born a musical talent and leveraged his skills further. 
The album Fun Times creates a juxtaposition between the multicolored melodies and the melancholic message he sings about. The album is meant to be a goodbye to his juvenile past, with the global pandemic also having had a big impact on his choices. 
Some highlighted songs from the album are Second Date and When She's Gone. Both of these pieces are very kaleidoscopic, paired with lots of analog synth sounds, light drums, some groovy bass in the background, and the soft, clear voice of Fudge's lead vocals.
Kevin Focke – "
Beyond the Pale Blue"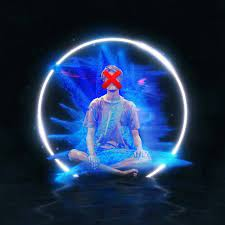 Focke's Beyond the Pale Blue is an electronic single that transports you to an ethereal state of being. This extended play is the latest addition to his EP trilogy featuring Waste Away and The Cornice. 
The song itself has many different notes, mainly consisting of synthesizers reminiscent of the 80s and general house music, and many tight melodies allowing for this psychedelic, nostalgic feel whilst almost embracing retro synthwave in a modern form to take on this musical extravaganza.
Wilderman – "
Cope Trip"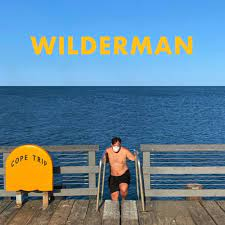 Wilderman's single, Cope Trip, is an upbeat indie single that talks about the pandemic, the internal struggles that came with it, and how people were able to digest reality, thus the title. 
The music is filled with groovy computerized sounds derived from instruments that are paired with Wilderman's clear yet soft voice and background female vocals creating a vocal layering reminiscent of acapella. 
The lyrics talk about the hopelessness of staying in and how negative that was for everyone's health. This message is put in contrast with the groovy music and melodies listeners get to enjoy, making Cope Trip a very enjoyable song for the majority. 
Half Pair –
Half Pair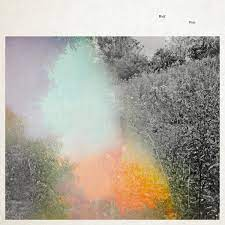 Half Pair is a musical project made by Maximilian Stephan, the lead singer, and guitarist of the band Carpet. The album Half Pair is the German artist's first solo album, and it wishes to portray and help deal with the intricacies of life through a trance-like array of sounds. 
The music is very reminiscent of the 70s and it bears a resemblance to David Bowie's and Pink Floyd's pieces, but Half Pair is more a placeholder in the list of these artists, rather than simply bearing similar traits to them. 
When listening to the album you will experience psychedelic rock music with Stephan's soft, elongated vocals and a background resonance from the added bass. Some songs also carry parts with layered string instruments, giving them an eerie effect similar to those found in cinema.
Overall, Half Pair has perfected its ability to combine psychedelic rock with components found in an orchestra, to then birth a wonderful musical lovechild with deep lyrics discussing different aspects of the distance between people, the incomprehension in life, and so on. 
Chinese Cherry –
Soft Sounds for the People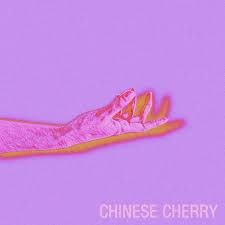 This album by 19-year-old Swedish producer Chinese Cherry provides a very comfortable and light listening experience of bedroom pop. 
The whole album has lots of synth above the clear wavy bass line that plays in the background of all the songs on the album, as well as some slow, chill drumming to highlight the rhythm of the music. This combination of sounds is paired with his mellow, clear voice singing about heartfelt problems. 
There is a good amount of soul in this album, with different ranges of vocals and an effect of slowly rolling with his music, as well as many messages about love and human connection.  
Favours – "
Memories"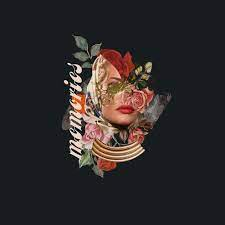 Memories is a single by Favours, a Toronto-based duo that falls between the categories of dream pop and sounds inspired by shoegaze, with guitar synthesizers, hazy reverb, airy percussions, and delay pedals giving their music a sweet, idle feeling. 
That feeling is highlighted by the soft depth of the male voice and the tinkling crystalline female voice. One could also say they are strongly inspired by the sophisti-pop genre as well, especially judging by their strident guitar and new-wave feel, as well as their vocal pairing.
The lyrics in this single are meant to be mantra-like, repeating throughout the song, working as a reassurance to listeners that everything will work itself out and there is hope for the future as long as you keep going. 
Pampa Folks – "
The Party"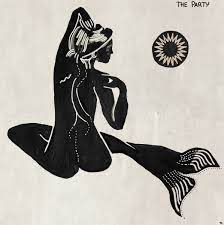 Pampa Folks is a French Paris-based band that is Thomas Lavernhe's project, and it has created the perfect embodiment of California pop within the heart of France. 
Namely The Party, their 2020 single, tells the story of a psychedelic party where a mermaid is gently swimming in a pool, whilst the full moon shines on her. 
Their music could be described as a mix of surf rock and indie, backed by synthesizers, strong bass guitar, some enjoyable hazy reverb, and all four of their balanced, angelic voices stacking whenever they hit a soaring hook, followed by the occasional perky vocal, resulting in a melodic effect. 
Forest Ray – "
Shadows"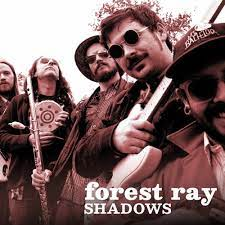 Shadows is the second single to Forest Ray's upcoming album Black Pine. The Seattle-based band is made up of five members that are able to create some banging psychedelic rock and garage outfit-style musical pieces that are very guitar-driven and full of their playful, sincere vocals. 
This single is quite complex, putting bittersweet, negative, and positive emotions into this amalgamation of harmonious genres. 
Their music has a positive result from the experimentation between analog and psychedelic, as well as having inspiration from synth-laced post-punk, garage, and late 60s chamber pop. Some country music notes can be felt as well. 
Gem and Eye –
Gem and Eye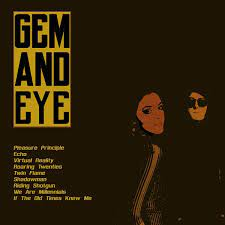 Gem and Eye is a brother-sister duo originating from New York City, with Harley Pace as the vocalist and her brother, Dillon Pace as the multi-instrumentalist and producer. 
Their album Gem and Eye gives an ode to the space-age era with a few modern touches and harnessing some strong 60s psych-pop vibes. 
Harley's voice is strong and playful since she has a very jazz-glam, strong, and jingling way of singing, backed by harmoniously orchestrated guitar riffs, keyboard melodies, and some soft snare paired with theremin, though the sounds you experience are almost too esoteric to describe. 
Justin Lucas – "
Someone's Gotta Help Me Out"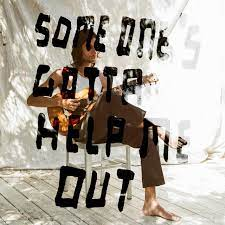 Justin Lucas' single Someone's Gotta Help Me Out takes inspiration from the likes of Elliott Smith and Tame Impala, with his own twist.
He is a famous producer and songwriter for individuals like Khalid, EXO, and so on, whose artistic skill almost got lost in career, but he is finally back as a solo artist alongside being behind the scenes for others.
This single falls into the genre of folk with some 60s musical elements, and the whole song is filled with Lucas' soothing voice flowing alongside mellow acoustics, a piano melody, the tremor of a cello, and other string instruments, and even some frivolous harp to tie this piece off.