Finding new music is a very personal and intimate process. The choice of music is impossibly huge and therefore we will help you in the search for new tracks that are pleasant to you, if you are caught in a dead end by a variety of styles and genres. And if you are still listening to music added a long time ago to your phone, then here it is – your chance to change everything.
Remember what you had to do to find new music 30-40 years ago. At best, take a cassette from friends, at worst, run to a music store, hoping that there was a new arrival. What do we need to do now? Not so much.
All you have to do is enter the desired artist in the search bar of your browser to get dozens of links to their music. When comparing us with music lovers who lived 50 years ago, it becomes clear that we should not even stutter about the fact that it is difficult to find new music.
But this is actually very difficult due to the huge number of emerging genres and artists.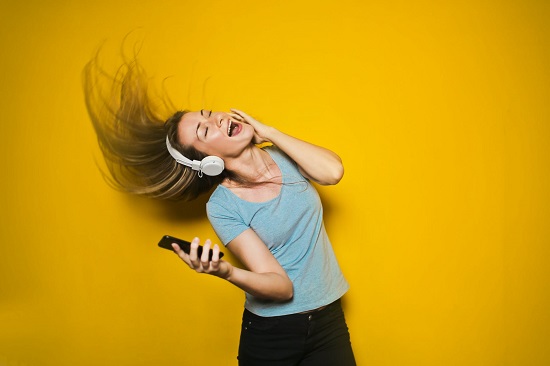 Lack of experience in finding the necessary music
Having gained access to such a simple search, we ran into a problem – an excess of music, 1 part, which is impossible to listen to even in a year. It is also impossible not to notice the statistics that a significant part of the music is, to one degree or another, a copy of music from 5, 10 or 20 years ago, which confuses in searching. And the newborn genres confuse the choice.
And if finding famous performers is not at all difficult, then what to do with the search for new talent? After all, there are a lot of them too. Among all Ariana Grande and David Guetta, who release a new record in a short period of time, it becomes very difficult to find really good music. But it is possible.
Streaming Services
This is the easiest and most reliable way to find new music. By paying for a subscription to any Google Music or iTunes Match, you get not only access to free music, but also the ability to use the service's recommendations based on your preferences.
Email newsletters
You probably sin by receiving mailings like "top 10 recipes" or "20 news of the past week." So why not add a newsletter to them, from which you will learn about really good music? The collection will contain several songs of each genre, so you can find what you need. This may not be a very convenient way, but you can really find something worthwhile.
Music Services
There are services that contain a huge database of independent and unknown artists and play their songs for free. Artists become more popular, you find new music – beneficial to everyone. On them you can find completely new music or trust the collective unconscious and choose the performers with the most likes. You can also use music promotion services, not only to find new artists that you might be interested in, but also for your own purposes if your search for music is unsuccessful and you want to create a composition in a style that suits and desires you.
Action plan
Finding new music for yourself can be difficult at first, but the most important thing is not to despair. The most important criteria that will help you with this are:
Do not look at the number of likes and reposts, subscriptions to this music, this does not affect its quality and certainly does not affect your taste.

Try to pay attention to the genre of music, this will help you find as much music of the desired format as possible.

Do not try to find everything in one day, because of the annoyance of constantly listening to music without a break, you may not like any composition that, in a rested state, would impress you.