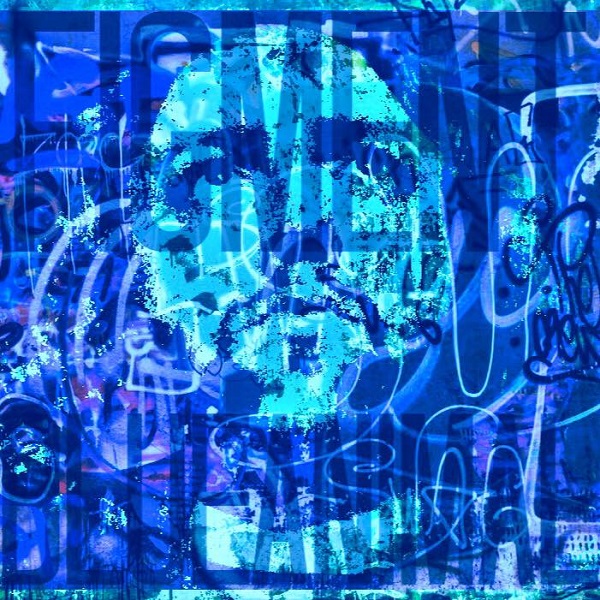 Below is our interview with Orlando-based act Blueanimal, recently featured with the track "Figment That Was Me."
Blueanimal's third full-length, Figment That Was Me, explores a more grunge-inspired sound. What inspired this stylistic emphasis?
Growing up in the 90s I was too young to really experience the grunge revolution in real-time.  I really didn't find grunge music until the guitar player in the high school garage band I was playing in played me Alice in Chains.  Once I heard the harmonies of AIC it was over for me.  I listened to everything grunge I could find.  On this album I set out to write a complete thought both thematically and muscially.  My love of grunge/90s rock influences all my music but we didn't want to become a tribute or cover band.  We wanted Blueanimal to be a new interpretation on grunge music.
Thematically, the album explores mental health, and especially the stigma and public perception can arise. Is there a central message the album strives to convey?
Depression and anxiety are so common in today's world but we are not very good about talking openly about our individual experiences.  From the outside people that you would think would be extremely happy may not be and people that have every reason to be sad may be doing just fine.  The message is that mental health issues are many times not logical and are different for everyone.  It can be a very lonely place but you are not alone.  The album tries help people struggling with mental health issues feel understood and those that may not have those struggles to experience the themes through music to hopefully reduce the stigma and open healthy discussions.
The album is accompanied by several music videos, particularly for "Rock Bottom," "On My Mind," and "What Does It All Mean." If you could have any director craft a music video for an album track, who would it be?
Trent Reznor
What was the first album you heard that had a strong impact, either artistically or personally?

The first time I heard the Nirvana Unplugged album it was a merging of the acoustic country style that I grew up hearing in Oklahoma with the grunge aspect.  The simple yet emotional performance was so musical and I played that album on repeat for weeks.
Do you have a specific process or ritual when creating new music?
I used to write from personal experiences or the experiences of those around me.  I would write lyrics and then write music for the lyrics.  I found that by writing in this way it really limited the range of topics and music I was able to write.  More recently I have been writing riff-based music and writing lyrics to match the mood of the music.  I have found it allows me to escape the cycle of only writing music based on the experiences of myself and those around me.
Any favorite artists or albums you're listening to at the moment?
I recently found the artist "Failure"  and their songwriting and chord structure really hit right in the center of my favorite characteristics of grunge and 90s rock.  I've also been listening the Jason Boland & The Stragglers' new album "The Light Saw Me."  I've followed them since I was a kid in Oklahoma and their newest work is incredible.
If you could collaborate with any artist, alive or dead, who would it be?
Jerry Cantrell but equally for the guitar and vocals.
What do you find is the most satisfying part of being an artist?
In my day job I have to be extremely analytical and the creative artistic side of my brain is pretty quiet.  When I play or write music and let that part of my mind really run wild it is such an incredible release and catharsis.
What is the biggest challenge you find in today's music industry?
Setting yourself apart from the masses is difficult.  We pride ourselves in putting out a quality recording and production, but in today's music world our style and genre are more of a throwback so the listener pool is much smaller but still very engaging.
What's upcoming for the project?
The release of Figment That Was Me was slowed by the pandemic and it has been almost 2 years since we have been able to perform live.  We've had some changes in the members of the band and feel we are now ready to really have a strong introduction back to the live scene here in Florida.  We have a few gigs and projects in the works.
I have written almost the whole next album and are just working out some details before recording.  It fully embraces the heavier riff-driven aspects of "Figment" but still has the wide range of influences that has given Blueanimal our sound.  We can't wait to get out and starting playing it live.