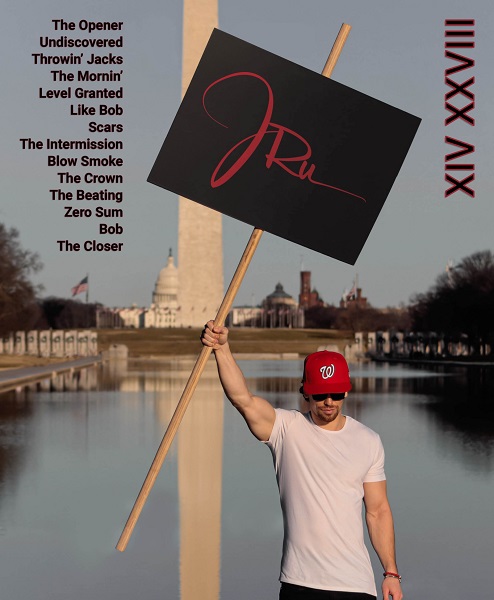 2021 was a productive year from Washington, DC-based rapper J Ru. Following two EPs and an album already in the year, J Ru dropped his autobiographical album, XIV XXVIII, on December 31st. The release shows a precise, charismatic vocal flow amidst creative and memorable beats, ranging from the mellow suaveness of "Throwin' Jacks" to the string-laden grandiosity of "Undiscovered," which makes a strong impression from the get-go. The "man behind the curtain," lyrical opening signals a clever string-forward melodic shift, complemented strikingly by a ghostly backing vocal. The percussive addition around 01:43 bolsters the flow with natural cohesion. Touting a hypnotic vocal flow amidst a memorable orchestral-forward beat, "Undiscovered" is one of many strong tracks on the newly released XIV XXVIII.
The artist elaborates on the impact of music, and the release in general, below:
"Music has been a driving force throughout my entire life, right from the very start. It's both core and vital to who I am as a person. It took forever and a half to put all the pieces together, but my latest release, XIV XXVIII, gives you insight into who I am as a person, and provides some life stories if you scratch beneath the surface. The project is also specifically designed for you to draft away, turn the volume up, and bob that head. The economy of words and infrastructure of them on the album, is something I'd like for you to pay special attention to as well. I hope you'll take some time to go and listen to this day dreamer. Peace and Love, J Ru"
Stream the album in full below:
—
"Undiscovered" and other memorable tracks from this month can also be streamed on the updating Obscure Sound's 'Best of December 2021' Spotify playlist.