If you have been tuning in to the Choctaw Durant Circuit of this year's World Series of Poker tournament in-person or from the comfort of your own home, you may have caught John Fagg conquering The Gargantuan in real-time. It was the post-match interviews he delivered in the moments that followed, however, that got fellow professional poker players and fans alike talking as he gave interested parties a glimpse into the inspiration behind his momentous win. Continue reading to familiarise yourself with the inspiration behind Fagg's hands during the $600 buy-in No-Limit Hold'em event that took place on January 6.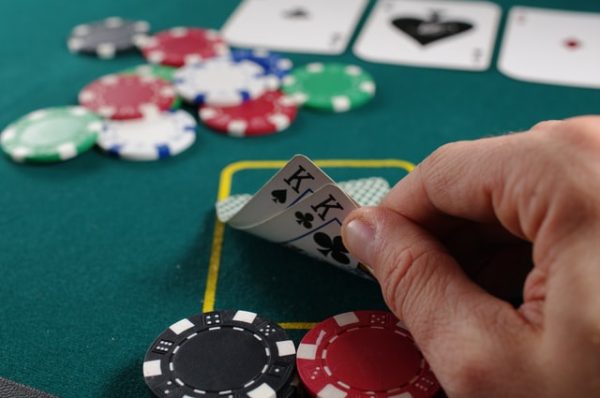 A meaningful win 
Fagg toppled a staggering 2,130 entrants during the Ring Event #2 $600 buy-in No-Limit Hold'em to walk away with a cash prize of $156,041 and the second WSOP Circuit gold ring of his professional poker playing career so far. When questioned about his win in the moments following the match, he responded by saying that it meant more to him than any previous WSOP Circuit gold ring win largely due to the fact that he hasn't been playing live poker but has been turning his attention on online poker instead in the past couple of years in an attempt to sharpen his skills and return with a bang. "Just do it" were also the words that he used when asked how he maintained focus whilst playing poker for a prolonged period of time.
A successful career 
His win at this year's Choctaw Durant Circuit may have marked the first time many professional poker fans became aware of John Fagg but his career wins can be traced as far back as a decade ago in May 2012 when he branched out from playing online poker, on platforms such as GGPoker, home to the ever-helpful GGPoker Blog, to win his first WSOP Circuit title at Harrah's New Orleans Hotel and Casino during an event that consisted of, a now measly, 320 entrants. In the lead up to his momentous win this year, however, he earned his bid to the second day of The Gargantuan during the third and final starting flight Day 1C. As the second day commenced, he was playing against a pool of 125 worthy opponents with a stack of 470,000 but ended up entering the final table with nearly 10 million. 
A nail-biting match 
The final table at The Gargantuan was forced to redraw after various knockouts from the previous two tables including that of a double knockout which saw just eight players relocate to the feature table at the Choctaw Durant. From that point on, it only took three hours for the winner to be crowned and for John Fagg to walk away victorious after Curtis Connors finished in eighth place, Scott Mikesell finished in seventh place, and Ruthless Hall and Jael Lewis became the last females to exit after finishing in sixth and fifth place respectively. In the moments that followed, fourth place went to Dave Hamilton and third place was awarded to Vincent Chauve after a long and hard fight. It then came down to Brent Jones and John Fagg in a sprint for the title with Jones eventually eliminated after only ten minutes. 
On January 6, John Fagg won The Gargantuan to walk away with a cash prize of $156,041 and the second WSOP Circuit gold ring of his professional poker playing career so far. In the moments that followed his career-best win, however, it was his decision to give fans a glimpse into the inspiration behind poker-playing skills at the table that really got people talking.