There have been hundreds of thousands of love songs released over the years. The sultry music, the deep, thoughtful lyrics, or maybe just the way the song made you feel; these things are all aspects that make a great love song.
This list will go through 20 of the most iconic love songs ever made. Whether you have listened to these tracks before or not, you should add them to your playlist next date night when you want to set the mood.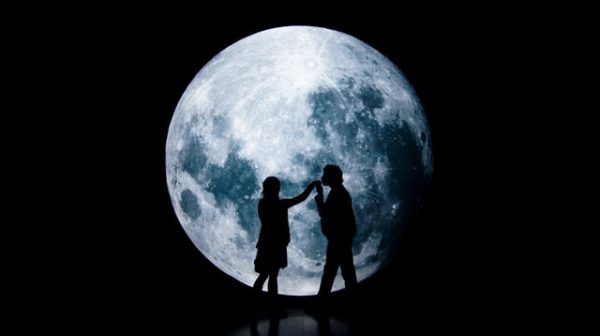 Marvin Gaye – Let's Get It On
Marvin Gaye was the king of love music for many years. "Let's Get It On" is a classic that can be played on any date night all the way to your wedding night and beyond. The great music with his sensual lyrics is the perfect backdrop for when the lights go out and the candles are lit. 
Roy Orbison – You Got It 
"You Got It" is easily one of the most recognizable love songs out there. The catchy tune is complemented by the simple yet thoughtful lyrics that express precisely what one might want to say to a partner when you can't find the words. 
Elvis Presley – Love Me Tender 
Elvis wasn't just the King of Rock and Roll. "Love Me Tender" was an instant hit and a track you still hear everywhere around Valentine's Day. Elvis's famous singing style is the perfect vehicle for this classic. 
Celine Dion – My Heart Will Go On
It's the most famous song from one of the most famous romance movies of all time. "My Heart Will Go On" may seem a bit dated to some, but it has the same impact it had all those years ago when we first heard it during Titanic. 
Robbie Williams – Angels
While the beat and feel of the song are a bit different from others on this list, "Angels"by Robbie Williams is still a romance classic from an artist who has several love songs in their locker that have stood the test of time.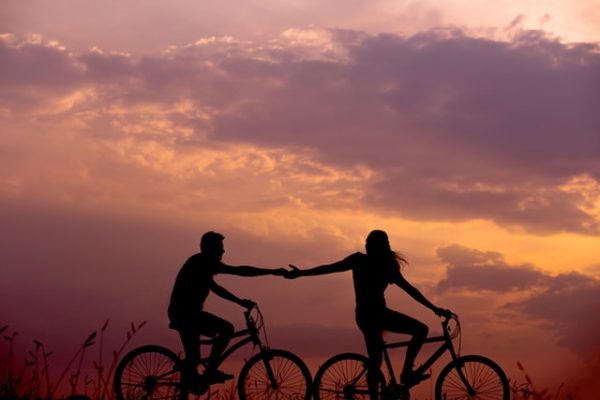 Whitney Houston – I Will Always Love You
Whitney Houston's incredible voice is absolutely ideal for a love song, and "I Will Always Love You" is arguably the best one sung. The meaningful lyrics, combined with her vast vocal range, created an almost perfect love song. 
Adele – Someone Like You
A newer song on this list, "Someone Like You" by Adele, is a bit of a heartbreaker and not about finding love but rather losing it. Despite this, it is a song about what you should have said and done before it was too late, which is romantic. 
Aerosmith – Don't Wanna Miss a Thing 
The song that defined a movie and became the go-to date night track, "I Don't Wanna Miss a Thing", is everything you need. It is an amazing song with memorable lyrics and a 90s feel that still holds itself up today. 
Righteous Brothers – Unchained Melody 
"Unchained Melody" is another classic that many seem to overlook and forget about. It was released in 1965 but had a 1950s feel, similar to the songs you find in Grease. Plus, any song with "I need your love" and "godspeed your love to me" in the lyrics is a romance hit. 
No Doubt – Underneath It All
No Doubt also dabbled in romance songs, with "Underneath It All" being one of the best. The ballad describes seeing past someone's exterior and seeing what they have to offer, a simple yet very memorable message, especially in the case of this song.  
Bruno Mars – Just the Way You Are 
The title of this song says it all. Bruno Mars says everything some of us struggle to say sometimes; we love someone for who they are, no frills and fuss, but just the way they are. 
Prince – Raspberry Beret 
While it doesn't sound like a love song on the surface, "Raspberry Beret" is an ode to love at first sight in a way. Add that to Prince's unique and powerful voice and catchy backing track, and you have an upbeat love song that has barely aged. 
Lana Del Rey – Video Games 
"Video Games" is an almost dream-like song where Lana Del Rey describes a relationship and love in a way we can all relate to. The floaty melody and vocals make this track perfect to put on for a date night dinner.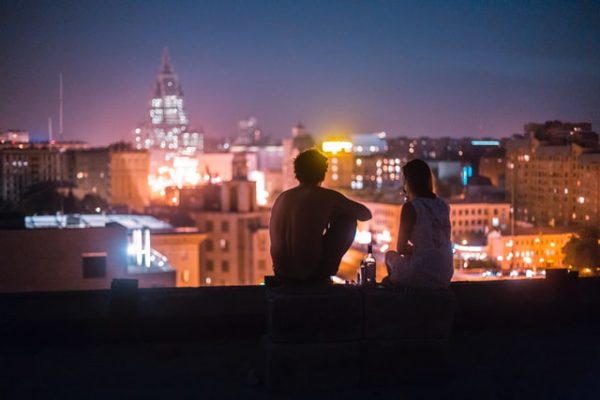 Passenger – Let Her Go 
Another song about knowing what you have before you lose it, "Let Her Go" by Passenger, is a slightly depressing yet introspective song about appreciating what you have while you have it. It's a reminder not to take someone for granted, as they could leave at any time. 
Bon Iver – Skinny Love 
Bon Iver croons on this song about love and loss, and while the words may not light your romance fire, the music sets a mood that is ideal for date night and a night of romance. 
Blue Foundation – Eyes on Fire
Much like "Skinny Love", you will want to avoid reading the lyrics of "Eyes on Fire" but rather sit back and let the song transport you to a place where you can fully appreciate your evening and who you are with. 
Ronan Keating – When You Say Nothing At All 
Made for the Notting Hill soundtrack, "When You Say Nothing At All" is a ballad about knowing your partner, what you do for each other, and how you feel. As the title suggests, it's about expressing your love through actions, not just words. 
Bill Withers – Ain't No Sunshine
Bill Withers expresses how we all feel when we aren't with the person we love, and we lose them. It describes the immense feeling of loss that affects all aspects of your day and life, reminding you how important that person is or was. 
Seal – Kiss From a Rose 
"Kiss From a Rose" is a tribute to that person who came in and changed your life, as the lyrics suggest, lit a fire where it was once dark. Seal's unique and powerful voice is perfect for this track, which, again, is often forgotten. 
The Proclaimers – I'm Gonna Be (500 Miles)
This famous and catchy tune is the epitome of telling the one you love what you will do for them, the lengths you will go to be with them. The lyrics are simple, the beat is unforgettable, and you still hear this song everywhere for a reason.