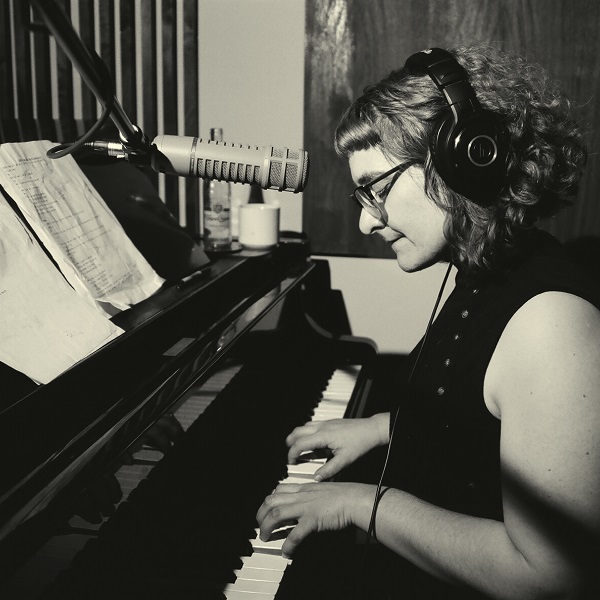 Now at Last is the new album from Ellen Warkentine, showing a captivating assortment of jazz and pop with throwback charm. The Los Angeles-based artist was featured prior with tracks like "Thanatos" and "Nonsense Mouth," casting spells with atmospheric cinematic-friendly qualities via orchestration and vocal ardency.
The tracks on Now at Last embrace jazz with a creative vigor. "In 2018 after a major life transition, I played these old jazz standards like hymns, prayers to the universe," Warkentine says. "I posted a few videos online and Chris Schlarb at Big Ego sent me the google eyes emoji and soon he was positing the wild idea of recording a jazz album together." Schlarb went on to produce and mix the album at BIG EGO in Long Beach, CA.
Several notable musicians star throughout the album. Free jazz musicians Joe Cunningham and Isaiah Morfin contribute saxophones, while Brian Walsh provides a warmness via his clarinet work. Bassist Anthony Shadduck, alongside percussionists Danny Frankel and Garrit Tillman, add wonderfully to the rhythm section. The album boasts a variety of excellence, with one of my favorites being "I Have a Thing For You." The instrumentation creeps in with scorching momentum alongside inviting vocals. Caressing piano and slithering saxophone develop gradually into a conclusion bursting with vocal passion and touching instrumentation.
"Ultimately, the songs on this album are tracking a journey from claiming and indulging in heartbreak and loneliness, falling in love again, and emerging with a sense of perspective," Warkentine continues. ""On A Clear Day" is a song that has followed me since I first heard Babs sing it in that movie musical from 1970, and Elayne of Marty & Elayne would always play when I came into The Dresden Room. It might even be the theme song of my life soundtrack… a sweet song to those glimpses of clarity."
Stream the album in full below:
—
This track and others featured this month can be streamed on the updating Obscure Sound's 'Best of March 2022' Spotify playlist.