Frank Cogliano – "Cave"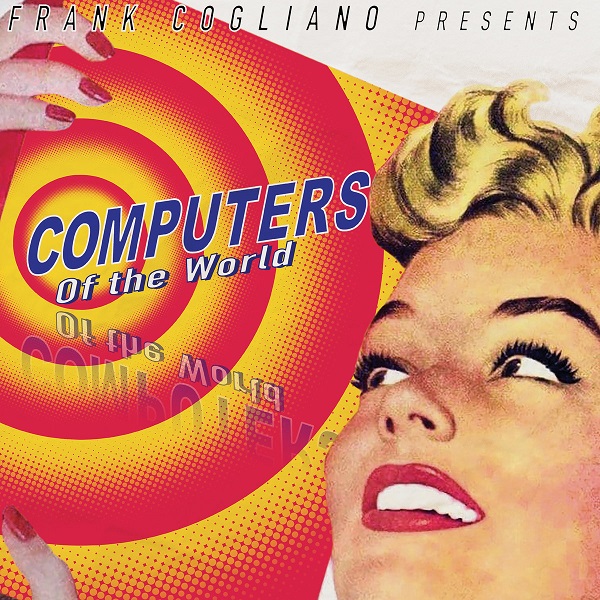 Brooklyn-based artist Frank Cogliano presents an immersive sound on his new album Computers of the World, spanning from contemplative electronic lushness to funky psych-guitar frenzy. Opener "Cave" struts an aptly eclectic sound from the get-go. Spacey, nocturnal synth frequencies emanate alongside an instructional voice sample; the pulsations eventually grow into a dance-friendly fervency, accompanied in the second half by dazzling psych-friendly guitar tones. The track is an ideal opener to an album full of stylistic synth-friendly adventures.
Highlights are abound throughout the release. "Brainscape" appeals with a Daft Punk-esque allure, the funky guitar effects playing enjoyably amidst the steady synth pulses. "Pet Ghost" consumes with its spacious, flickering qualities — enjoyably accompanied by this visualizer. The aquatic darkness of "Evelyn Horne" conjures a Lynchian soundscape, as well.
Stream Computers of the World below:
Cogliano elaborates on the album's creative process, below:
"I wrote this album in the weeks leading up to the lockdown in New York City in January – February 2020. The last moments before the world had changed. And I was thinking about my early years recording on 4 track Tascam and a Yamaha keyboard and a Squier Strat, and thinking about that time, when consumer computers and dial up internet were shaping and about to change the world. So I am digesting all of this nostalgia and finding sounds from old VHS recordings and experimenting with video art on an old Sony TV with an analog video synth and I came up with this album. A mashup of all my different interests, with the only overall rule that it has to sound good to me, whether it jumps from genre to genre or not. Playing with the conversation between technology, analog circuitry and organic instruments, in a way that is pleasant for me to listen to. A soundtrack to a film goes through many moments and styles so I imagine the album in a similar way, creating a general vibe without being boring. I find single genre albums to be painfully boring."

"One last thing about the timing, many people are wondering why I didn't finish the songs, or why I have so many. They are all finished ideas, though many of them are short, because I am also structuring it in a way that reflects the current state of our collective attention span, which is extremely fast and extremely short. I tried to compress as much emotion and musicality in as short a period of time that I could."
—
This track and others featured this month can be streamed on the updating Obscure Sound's 'Best of March 2022' Spotify playlist.
The track is also featured in the genre-based, best-of Spotify compilation Emerging Indie Electronic.