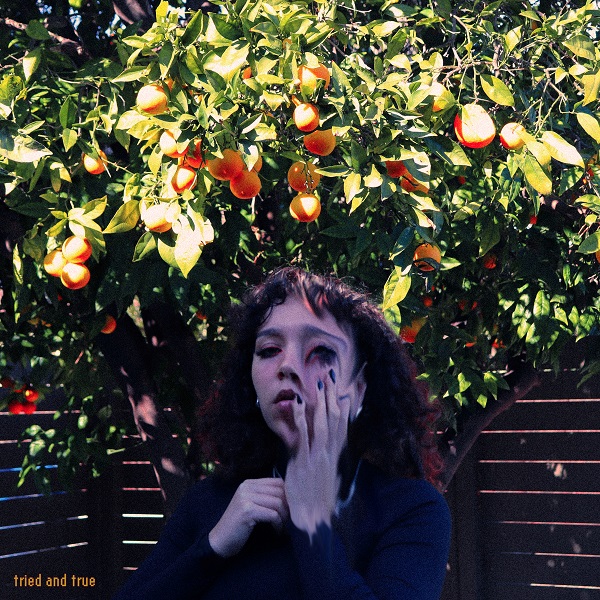 We chat with singer/songwriter Julia Pratt, recently featured with the track "Tried and True."
"Tried & True" captivates with its dreamy piano and vocals. What inspired you to write the track?
I think it was just one of those days where I wasn't feeling all that great about life and needed to get it out of my system. I felt like there were some darker thoughts that I didn't feel all that comfortable having a conversation about with my family, and it was easier and more cathartic to write them down on a page (aka my notes app haha) where there's no room for outside judgment.
The track's lyrics seem to echo feeling on the edge. You note how the background vocals try to mimic "how it feels to gasp for breath." It works excellently. At what point in the song's creative process did that idea arise?
Why thank you! The idea that the background vocals would mimic gasping for breath was actually the basis of the entire song, so I'd say they kind of kickstarted the entire creative process. Since the piano loop is so simple I knew I wanted to have some other underlying texture that could add onto the emotional quality of the track, and as I was humming around for a bit the melody fell into place and the harmonies were built on as I recorded.
What's your favorite Philadelphia venue?
There's so many! I'm gonna have to give a double answer because I can't play favorites. Milkboy is the venue I had my first shows at when I was 17 so it holds a special place in my heart. The second as of right now is Union Transfer. I saw a concert there the other day and was really impressed by the sprawling intimacy of that space and I definitely hope to play there someday!
What was the first album you heard that had a strong impact, either artistically or personally?
Oh gosh, that's a big question! It's tough to narrow down but I'd say Foster the People's 2011 album "Torches" played a huge role in my life when it came out. I think I probably played it on repeat for a year straight, no exaggeration, and then I looped back to it again a few years later in high school. Artistically I was fascinated by the production, the lyrics, and the way the album flowed. Emotionally the record was a huge comfort to me as I navigated some really insane life situations at a young age. P.S.- I had to go back in the archives to really honestly answer this question, and listening through the album all these years later I gotta say it holds up!
Do you have a specific process or ritual when creating new music?
I feel like the cool answer is "yes" but the honest one is "not particularly"! Usually it starts by me playing and refining other songs of mine until I get impatient and start scrolling through my notes app for inspiration. Throughout the day as I do life I write down little things I see or hear that I think could be cool for a song and stockpile them for moments just like that. A lot of times I'll be watching something on TV and see a scenario that I think would be interesting to write about and that'll be the beginning of a song. It's usually a combination of phrases I've written down mixed with a little bit of whatever I'm feeling at the moment, all with the goal that I make something I can vibe with then and there. Sometimes the feeling lasts and sometimes I let the ideas grow old in the graveyard of my notes app to be dug up later and made into something different. It depends on the day!
Any favorite artists or albums you're listening to at the moment?
I've been listening to Noah Guy on repeat for the past few weeks! I clicked on a YouTube video out of the blue where this super talented filmmaker broke down a music video he made for Noah, and right at the beginning he played the song and I was completely hooked! I'm really inspired not only by his incredible music but also the creativity behind his visuals, all around he's an amazing artist and I'm so happy I clicked on that video!
If you could collaborate with any artist, alive or dead, who would it be?
I gotta shoot my shot with a living artist this time around haha, my dream collab would be with Kevin Garrett. I've been a huge fan for a looong time, and the way he writes is just unlike anyone else doing it today. He's definitely a huge inspiration of mine.
What do you find is the most satisfying part of being an artist?
I think we all need something comforting and safe to lose ourselves in from time to time, and for me that's writing songs. It's cathartic and satisfying to create little musical timestamps that commemorate my experiences in this life, and I think the most satisfying part is that regardless of how my artistic expression is interpreted (or not interpreted) by the world, no one can ever take it away from me. 
What is the biggest challenge you find in today's music industry?
There's a few for sure, but I think the biggest one I struggle with is the expectation to be constantly present and promoting yourself online as an artist. There's a lot of discourse right now about how social media can make or break careers, and I think it'll be interesting to see how the landscape morphs over time as more voices enter the conversation. In my mind the music always speaks for itself.
What's upcoming for the project?
I have quite a few songs in the vault that I'm gearing up to release into the world, one set for late March (ears out for that!)! Tried and True was the start of my experimentation with production, and since I made it I feel like I'm really finding my legs sonically and artistically. I'm beyond excited about the music I'm creating now and I think it'll show in my upcoming releases. Stay tuned!
Thank you so much for all of these amazing questions, I appreciate your time!