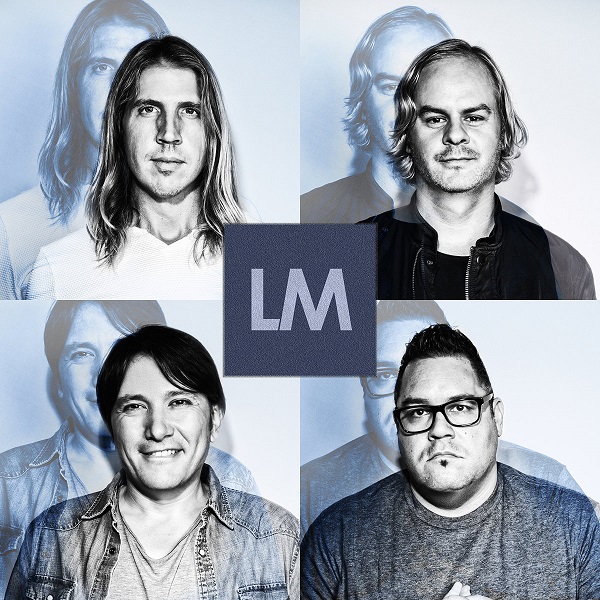 We chat with Miami-based band Lochness Monster, recently featured with their new EP, 'Working for a Future.'
The band crafted its newly released second EP, Working for a Future, over the past few years, in the midst of COVID. Remote mixing sessions were initially a necessity. Was it difficult to adapt initially to the remote nature of collaboration, or was it something the band had prior experience with?  
Justin Shaner: Prior to COVID we always met at the recording studio for mixing sessions, it's so much easier to distinguish what needs to be adjusted when we are all in the same room.  The remote sessions made the mixing process much longer than it usually took us because it was a lot of individual changes that were being requested, not so much changes the whole group was agreeing on as a group.  Each new change to the mix led to even more adjustments in other areas to make the mix in the end work together well so that all the instruments and vocals could be heard with enough clarity together.  Very time consuming and stressful but eventually we got the mix very close to where we were all happy with it.
What inspired the band to strive for a new production sound, more stripped-down from prior releases?  
Justin Shaner: What we were listening to at the time is what inspired that.  I don't remember all of the albums we were discussing at the time but do remember us all liking the production sound on Thrice's album "To Be Everywhere Is To Be Nowhere" and we also talked about The Gaslight Anthem's album "The '59 Sound."  We wanted people to hear these new songs as if they were listening to us live on a good night.  
Lochness Monster is a strong presence in the South Florida live music scene. What's your favorite performance, or a notable venue you'd recommend, in the area that comes to mind?  
Justin Shaner: My favorite performance was at SunFest in West Palm Beach.  The sound system was the best we'd ever played on and it made us sound massive.  It was cool to share the stage with Hawthorn Heights and Flogging Molly.  Immediately after we were done playing a big lightning and rainstorm rolled in and delayed the rest of the festival, we were lucky the storm was right after us but it was too bad for the other bands who couldn't play or were delayed because of it.
Rene Rivera: The other spot that is sick to play at is Respectable Street in Downtown West Palm Beach.
What was the first album you heard that had a strong impact, either artistically or personally?
Justin Shaner: I was born in 1981 so 80's rock music was very popular at the time and I remember hearing Def Leppard a lot on the radio and seeing them on MTV quite a bit.  I went into the local record store and told them I wanted to buy a Def Leppard album and got their recommendation.  They recommended Hysteria so I bought it.  It blew me away, I was probably only 6 at the time, I have so many memories of the 80's from that album.  Once Metallica's black album came out I put away Hysteria haha.
Rene Rivera: Man…that's a loaded question. I mean the first album…there are so many. I love Jazz so I would have to say anything Miles Davis. "Bitches Brew" is just an amazing album. Rock-wise the Beatles, but later on like "Sgt. Pepper's Lonely Heart Club Band" and anything after when they started trip'n on acid. I love "Magical Mystery Tour!" Zeppelin is an influence, and I LOVE ME SOME RUSH! Favorite RUSH albums, "Counter Parts, 2112 (Duh!), Hemispheres, Test For Echo…I mean if you don't know any RUSH, start there. I love the Foo Fighters and I feel that their music is a big influence on me as well, oh yeah…and I love Tool! Their most recent album impacted all of us in Lochness Monster.

Do you have a specific process or ritual when creating new music?
Justin Shaner: I sit down on my bed with my acoustic guitar and just start playing when I'm inspired to play.  When I like something I film myself playing a certain part of the song I'm coming up with, I'll usually come up with the verse or chorus first and then keep filming little bits and pieces from there until it becomes a full song.  I'll text the rest of the band members the videos and they give me feedback on the parts I'm coming up with.  Then when we all get together for band practice we will jam on the new material and see what sticks.  If something sticks then we usually adjust parts to fit the lyrical content better and also to find the groove of the song better.  Then once we are happy with the song we just keep playing it over and over before going into the studio.
Rene Rivera: It tends to be an in the moment thing. We're a guitar heavy band so Justin will come up with something and either send it in a group text feed, or be messing around when we are in a writing session, and boom it hits. We all share our thoughts on things and motivate one another on certain parts to make it come together.
Any favorite artists or albums you're listening to at the moment?
Justin Shaner: Of course, right now my favorite album is Infinite Granite by Deafheaven.
Rene Rivera: Uh…Lochness Monster "Working for a Future"! LOL! Right now, I've been devouring KORN's new album "Requiem". I really enjoy it and what they have going on there. I've also been really digging "Hushed and Grim" by Mastodon. Some cool creepy stuff melodically and rhythmically happening there in my opinion.
If you could collaborate with any artist, alive or dead, who would it be?
Justin Shaner: Hmm……Thom Yorke
Rene Rivera: I'd love to work with Jonathan Davis of Korn and Dave Grohl. There is just so much I feel that I could learn from those guys.
What do you find is the most satisfying part of being an artist?
Justin Shaner: That I have an outlet to express myself.  It makes me a more content person and gives my life more purpose.
Rene Rivera: I get to challenge myself and play music with some incredible people. I'm blessed in that regard. Nothing compares.
What is the biggest challenge you find in today's music industry?
Justin Shaner: Unless you reach a certain level of popularity as a band then sadly bands usually aren't paid enough to pursue music as a career, but there's other options for musicians like becoming a studio musician for example.  Another one is streaming services definitely don't give a big enough percentage of royalties to the artist, nor do performing rights organizations in my opinion.
Rene Rivera: The digital market has really put a kink on the industry. I mean today it seems all they look at are your socials and those metrics verses really going out to see bands and artists that are great. Because of that it's harder for bands to get label interest and such. Yeah, it's cool that I can get music in a second, but I'm old school and still buy C.D.'s and Vinyl. The other thing is that the biz has become singles driven rather than a full album. Personally, I love listening to an entire album. I also think that royalty compensation from streaming services being so low has impacted the industry and artists as a whole. 
What's upcoming for the project?
Justin Shaner: We are putting out a music video for Glass Jar very soon, it's already complete.  Our next concert will be at the Barnacle in Coconut Grove, Florida on March 11th, it's going to be a 2 hour set and we plan to play most of our songs new and old.  We have 2 brand new songs about completed but haven't gone to the studio yet to record them and they will go on our next album.  Follow us on FB and Insta to stay up to date: @lochnessmonstermusic or check out our website at http://www.lochnessmonstermusic.com