Before picking up my pen to write this, I had just spent the last 45 minutes engaged in a debate on Twitter over who should become the next Manchester United, whether Mauricio Pochettino or Erik Ten Hag would be the right fit I'm sure non-football fans are wondering who those names are or why a sports club goes by the name "United".
Others might also be surprised as to why a debate on Twitter would go on for as long as 45 minutes but that's football for you in a nutshell. The passions it brings out of us are indescribable. Men and women flock together in great numbers in stadiums to watch their favourite clubs play every week. Those who don't want to or can't go to the stadiums meet up in bars or pubs to watch and debate all night which sometimes leads to new relationships being built or formed.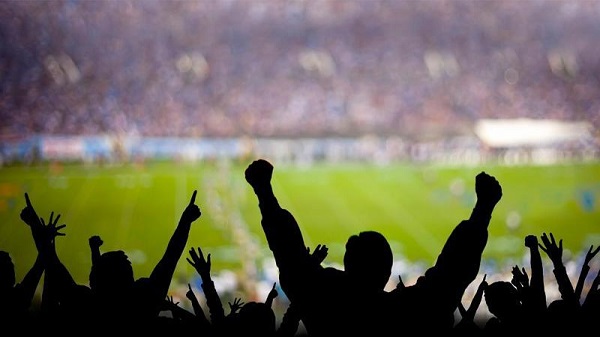 It is worth mentioning that football fans also purchase merchandise from their favourite clubs, such as jerseys, neck towels, and t-shirts just to show their support every other match day? Yeah, that's what football can do to you. While the sport has experienced a few cases regarding fan violence, football is majorly a passionate and peaceful sport that has brought people from different works of life and background together in the pursuit of one common goal be it playing together or supporting the same team.
A similar passion can only be found on a winning Vegas table, where strangers become comrades and blow dice in the hopes of more winning streaks, or in modern times when players win the Jackpot prize of their favourite video slots. It can be intriguing how much passion can extrude from either fan.
But what makes the sport special? What makes a group of people root for a certain club? What makes people with different beliefs come together in unison? Here are some of the reasons why people are football fans and why you should consider joining them.
Passion & Excitement
To the average American sports lover, the NFL (American Football) is more than just a sport but also a religion. Multiply that passion by three and that is what you'll get from a football fan. No matter where you watch a football game, be it at work, in a stadium, a bar, or at home with friends and family, one thing is certain, the passing for the game never wavers.
The same passion you get in a stadium packed full of people in their thousands can be experienced in a reduced form in a house of just 10 people. Football fans are passionate and committed to their sports -and like a loyal boyfriend- they always seem to find their way back home even if they end up cheating.
In terms of excitement, no other sport comes close cos why else would football have a viewership of around four billion people. Or why else does the world itself come to a halt when the FIFA World Cup comes on air every four years. The excitement football offers ranges from a display of dribbles and skills to go past an opponent, all the way to ferocious tackles that would excite even the hardcore NFL fans.
This excitement isn't confined to just the stadiums; it's palpable in sports bars around the globe. There's a special camaraderie found in these places where fans gather to watch live broadcasts. In these vibrant venues, every game feels like a home game, with high-quality sports subscriptions providing live and uninterrupted action. It's in these communal spaces where fans cheer, debate, and celebrate the sport together, making every match an unforgettable experience.
The infamous saying "this is football, anything can happen" also adds to its excitement, because not very many sports can boast of regular upsets or shock results where David defeats Goliath every week.
Football Fun Facts
To become closer to this sport and for being involved in the process of being a fan, read more fun information about football:
Football was invented in China as opposed to the general belief the game originated in England;

More than 3.5 billion people watch the FIFA world cup, which is approximately half the world population

Only 8 different countries have ever won the sport's premier competition; FIFA World Cup with Africa, Asia and North America yet to produce a winner. 

The Norwegian team is the only National team yet to lose to Brazil. 

Cristiano Ronaldo and Zlatan Ibrahimovic are the only football players to have scored in every Official(1-90) minute of a game.
Ease of Participation
Engaging in a game of football amongst your peers or friends is relatively easy. All you need most times is a space regardless of size and a ball. The need for equipment can be described as minimal, as you can decide to play with or without boots and you don't need protective gear like some other sports.
Growing up, football was played on the streets and football fields by different people male or female, tall or short, fat or skinny. It was a daily habit or even weekly habit amongst a host of people cos you had people playing for fun or playing with the hope of becoming professionals. I still play football weekly and I hardly ever want to miss out on the opportunity to participate with friends. Perhaps, because I find it as a means of fitness training and fun.
Here is a table of fans numbers, in comparison to other sports:
| | |
| --- | --- |
| Sports | Global Fans Number |
| Football | 4.2 billion |
| Cricket | 2.71 billion |
| Hockey | 2.3 billion |
| Tennis | 1.5 billion |
| Volleyball | 1 billion |
Friends and Family
Family is a major reason why people get hooked on different hobbies, whether it's sports, music, or even movies. A host of people became football fans due to family influence or were simply introduced to the sport by their father, mother, or even siblings.
Choosing a football club not country, I'm sure no one wants to root against their country to support is sometimes influenced by family. A family who has all supported a certain team might pass on such traditions from one generation to the next just ask Piers Morgan. And if you happen to be someone who gets excited by his/her child sharing similar hobbies or likes with you, instilling a football fan tradition or mindset is another way to go. Besides, I'm heard parents get excited because their kids share similar favourites. In situations where people have turned out different rooting for a different football club but remaining fans of football, I've found the rivalry/difference to be equally as exciting. After all, football brings different people with different choices together.
In terms of friendships and relationships, football is a massive factor. I've met a series of people, whether it was playing football together or against each other. Or even in stadiums or pubs, where you support the same or different football clubs. Some of these relationships or friendships have become more beneficial. With some of them leading to important connections that can be life-changing or at least helpful in the right circumstances.
Economic Reasons
The story of how playing sports has changed the life of many is not a new tale and football is no exception either. A host of professional football players have poor or difficult upbringing, however, football provided them with a chance to live a much better life. I'm sure you must be wondering how that applies to you as a football fan. While you might never earn as much as a professional football player might earn, being a football fan offers you other avenues to earn money from the sport.
Being involved in the sport through other careers like journalism, medical practices, scouts, chefs, coaching you don't have to play to become a coach, and even stadium stewards to mention but a few are means of earning a living through becoming a football fan. Did I forget to mention betting? You can also earn money by betting on your favourite teams or non-favourite teams. And being a football fan will only improve your knowledge in that field.
Historic Stadiums and Great Announcers
The Coliseum in Rome remains one of the most beautiful places to visit as a tourist in Italy. However, there are football stadiums out there that might not be able to match its historical allure but can still boast of equal if the not better structure and aesthetics. Football stadiums host thousands of people weekly and are a joy to behold or experience during such days, with thousands of supporters cheering and chanting for their team, which in turn creates fantastic atmospheres that words cannot describe.
Even when these stadiums are not hosting football games, they also serve as museums for football fans who might have travelled across the globe just to witness their beautiful structures in person. Football stadiums also play host to other events. From sporting events like boxing and American football to non-sporting ones like musical concerts, these stadiums are a joy to behold in person. And it's the dream of every football fan to watch his/her favourite team play in its stadium.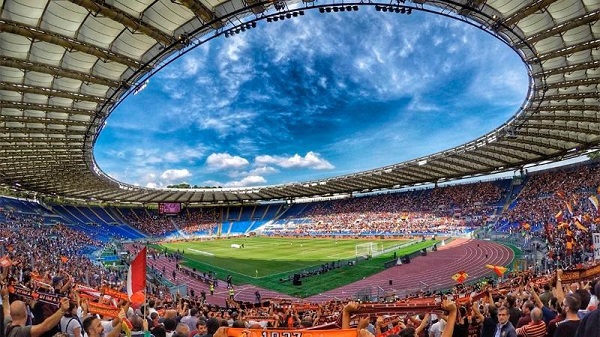 Football announcers or commentators as they're popularly calledare another reason to become an avid supporter of the sport. The level of poetry exhibited by these amazing people makes football far more interesting than it would be without it. And if you don't want to take me for my word, go to Google and search for "Peter Drury's commentary for AS Roma vs FC Barcelona". Watching any sporting event without commentary is somewhat boring and football is no exception to the rule.
Esports & Video Games
Aside from football, basketball is another sport that I have been an avid follower of for as long as I can remember but I wasn't a huge fan of basketball video games until around 2013. I noticed the more basketball games I watched the better I was at playing video games of the sport and the same thing can also be said about football.
The popular football game "FIFA" developed by EA Sports has been around since 1995 and is widely regarded as the best and most played football video game with over 9 million players globally. Some FIFA players aren't football fans, while a large number of players follow the sports. The very best FIFA players in the world are football fans or at least watch the sport. Especially those that play FIFA Ultimate Team (FUT), which requires some knowledge of football itself and its players.
Another reason to become a football fan if you're a gamer is that you stand a chance to become an e-sports player for some of these football clubs which comes with a lot of perks and benefits.
Football and Gambling
The other very important field for football fans is gambling. Real football lovers will never lose any of them, as it is not only the way to support your team and own thrill while playing, it is a good way to earn some money. Gambling for football fans is divided into two different types, you can choose from or participate in both. Let's see closer:
Betting. The biggest fans ever always have their own bookmakers and are always registered on the best booking sites. They are very well aware of all the changes in the future game process. These gamers know the hugest event, their participants and, of course, the future possible outcome, making a bet on the team.

Football-themed

online slots real money

. Something that football fans want to experience is taking part in some football championships or even ruling the whole team as well. With football-themed online slots, everyone can feel himself on top of the world. By spinning the reels, you can earn real money and just have fun controlling your football experience in the slot.
No Age Restrictions and Presence of Rivalries
Football, unlike some other sports, has no age restrictions before players are allowed to become professionals. While basketball (NBA) requires players to have spent a year outside high school or three years in the case of American Football (NFL), football players have no such restrictions.
A host of football players have made their professional debut at the age of 16 with a few doing it even before that age and that has helped the development and inclusion of a lot of young people into the sport. Even viewership has no age limit or parental guidance, as people of all ages can watch the sport freely.
Rivalries offer some of the great matchups in sports and football isn't left out. Whether it's the Ruhr derby (Schalke vs Dortmund) in Germany, the North-West derby (Manchester United vs Liverpool) in England, or the El-Clasico (Real Madrid vs Barcelona), football isn't lacking in any of these high profile games. And these rivalry games add a lot of intrigue and excitement not just to the field of play but to the buildup of such games as well.