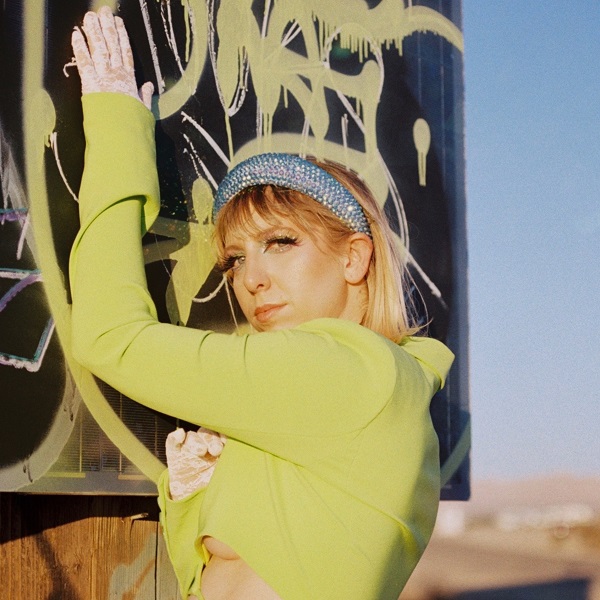 "Lazy Lover" is an irresistibly catchy pop track from Charleston-based band Babe Club. Thumping percussion and a shimmering synth accompany the initial lyrics, conveying a sense of hopelessness (and the equivalent of feeling like a "moldy strawberry"). The pandemic's impact is fully conveyed in lines like "the only time we dive to paradise was surfing on the internet."
The "strawberry sweet," bridge enamors, tonally reminiscent of Gwen Stefani. The title-referencing chorus is wholly replay-inducing; the ensuing acoustical trickles and synth flourishes add even further to the strongly melodic pull. The central hook's final go-round is fully supplemented by synths and guitars, closing this hyper-infectious track in satiating form.
The four-piece began as the project of Jenna Desmond and Corey Campbell, who met at College of Charleston, and joined Americana act Susto after graduating. Babe Club formed after the two left Susto, in 2018.
Desmond elaborates more on the track's themes and creative process, below:
"Lazy lover is about being depressed and being in a relationship. My whole identity was wrapped up in being a musician, that when the pandemic happened I felt pretty hopeless. I felt like a "moldy strawberry". Once sweet, turned worthless and disgusting. It's embarrassing to admit sometimes, when life is so precious. Making music with my band mate/boyfriend of 7 years felt different when the pandemic hit. The joy in making music that stemmed from playing shows and traveling was gone, and we were left with sharing content on the internet. The internet is a place where you put on a mask and show up making everything look like it's ok. I felt a lot of dissonance in that way. Corey and I spent most of the pandemic working in a desperate way, and we forgot to have fun and appreciate the simple things. Lazy lover is my ode to having a healthier relationship with myself, my music, and my partner."
—
This track and others featured this month can be streamed on the updating Obscure Sound's 'Best of April 2022' Spotify playlist.
The track is also featured in the genre-based, best-of Spotify compilation Emerging Indie Pop.