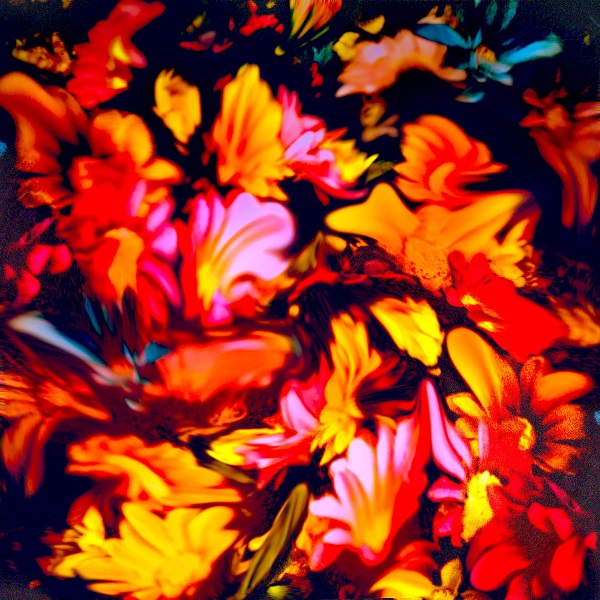 Showing a melodic and lush hip-hop sound, "Wildflowers" is a new track from Midwestern rapper Karras. The single releases with four consuming mixes, from Jack Lim, Nakka, CYNYD, and Carpa D.
Jack Lim's mix touts a lushly entrancing assortment of synths, glistening and trickling into the "my head," hooky refrain. Bass-y pulses complement with melodic charm amidst the intensifying vocal lead-in, cohesively sliding back into the hook thereafter. Spacey synth flourishes and amped-up percussion add enjoyably to the final verses.
Showing a more piano-forward quaintness initially, Carpa D's mix delights with a more lounge-friendly feeling. Jack Lim's mix succeeds with a futuristic, synth-led magic, while Carpa D struts a more natural allure. Both do excellently in showcasing the track's melodic songwriting and precise vocal work.
Karras elaborates on the track, below:
"Wildflowers at its root (pun unfortunately intended) is about persisting through anything life may throw your way and growing not only in spite of adversity but because of it. At the same time it's expressing the feeling of detaching from fears and the self to the point that you become unified with your surroundings. It takes me back to nights camping in Southern Illinois, smoking weed next to a blazing campfire under the moonlit sky surrounded by rustling trees.

I used to feel easily discouraged and disconnected for a very long time, riddled with self doubt. I've come a long way since those days but like most, it's something I still regularly encounter. Only difference now is that I have the resolve to face my insecurities head on. People don't tend to wildflowers, they grow of their own accord."
—
This track and others featured this month can be streamed on the updating Obscure Sound's 'Best of April 2022' Spotify playlist.