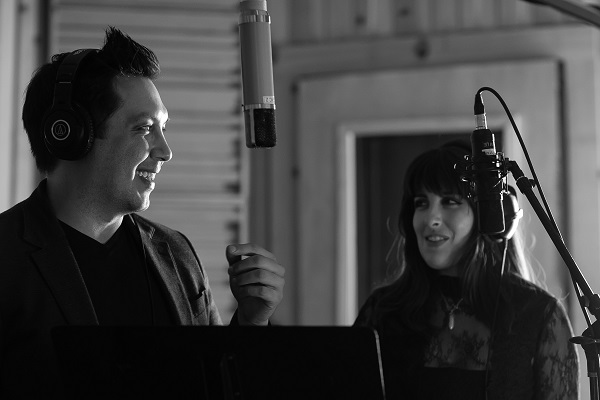 A new track from Los Angeles-based artist Seven Layer Piano Cakes, "Endgame" touts a dark, gripping rock production with melodic dual-vocal interplay, featuring new artist VRL. Lyrically exploring "the complexities of the ends and aftermaths of long-term relationships," "Endgame" consumes with its darkly atmospheric alt-pop emotion. Seven Layer Piano Cakes, the alter ego of law professor and attorney Justin Hoyt, continues to impress with this follow-up to February's hooky rock success "Remy."
Steadily escalating synth tones and Hoyt's foreboding vocal tone concoct a brooding, industrial sound to start. VRL's vocals emerge alongside Hoyt's during the bridge, conveying feelings of unraveling. The captivating chorus shows a confident fervency in its catchy synth use and passionate vocal duet. Equally chill-inducing is the duet's power of the "someday you'll find," line. The concluding "this is our endgame," resonance emits an anthemic, rock-forward immediacy, touting the project's eclectic reach. "Endgame" is a powerful success from Seven Layer Piano Cakes and VRL.
—
This track and others featured this month can be streamed on the updating Obscure Sound's 'Best of April 2022' Spotify playlist.