Al Mur – "Duende"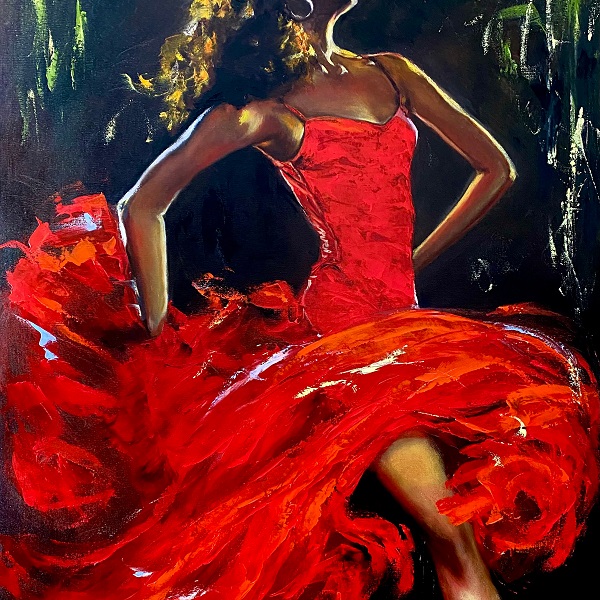 Slide into the weekend with a piece of smooth brassy entrancement; "Duende" is a chilled-out new track from Al Mur, a North Carolina-based electronic music composer and producer. "The song is about love and passion for flamenco," he says. "The music was inspired by my wife's oil on canvas painting. It is a flamenco dancer shown on the cover."
Recorded and produced in Al Mur's home studio, "Duende" showcases the artist's sophisticated production and consuming songwriting. Warm crackling and mellow keys craft an inviting beginning. Subtle percussion and icy keys creep into a nocturnal saxophone, emerging fully upon the rhythm section's subsequent expansion. The brassy re-emergence, just prior to the two-minute mark, plays with enjoyable momentum following the subdued bridge. "Duende" is exemplary of Al Mur's grasp of lushly captivating soundscapes.
"I have always been fascinated by the music of all genres, from pop to classical," Al Mur continues. "In high school, I learned to play the guitar but never mastered it. Fortunately, years later, I found GarageBand on iPad and other music production apps, which allowed me to experiment with other instruments. I then adopted GarageBand for Mac and Logic Pro X, my DAW now."
—
This track and others featured this month can be streamed on the updating Obscure Sound's 'Best of May 2022' Spotify playlist.