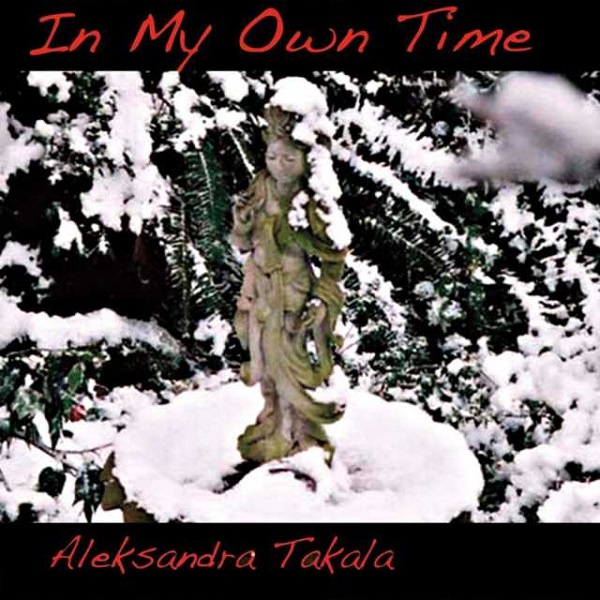 In My Own Time is a new album from California-based neo-classical composer Aleksandra Takala. Her incorporation of ambient, chamber-pop, New Age, and prog-rock genres results in a fulfilling, eclectic listening experience, highlighted by illuminating production and songwriting fit for both cinematic accompaniment and casual listening.
"Spanish Isle" enamors immediately as the opener; lavish strings and Latin guitar tones conjure a soundscape fit for anyone seeking a point of escapism. The string-based pulsations throughout resonate alongside the stirring guitars. The track serves well as a meditative, atmospheric table-setting for the subsequent "Suite Nightmares & Daydreams," an epic chamber-pop production with beautiful choral vocals and enchanting instrumentation, driving to a brisker second half with twangier keys and piano.
The remainder of the album compels with its piano and string-driven forays into New Age, neo-classical, and ambient, ranging from the cascading intensity of "Big Sky Ride" to the woodwind-accompanied soaring beauty of "A New Day." Stream In My Own Time below:
—
"Suite Nightmares & Daydreams" and other tracks featured this month can be streamed on the updating Obscure Sound's 'Best of May 2022' Spotify playlist.