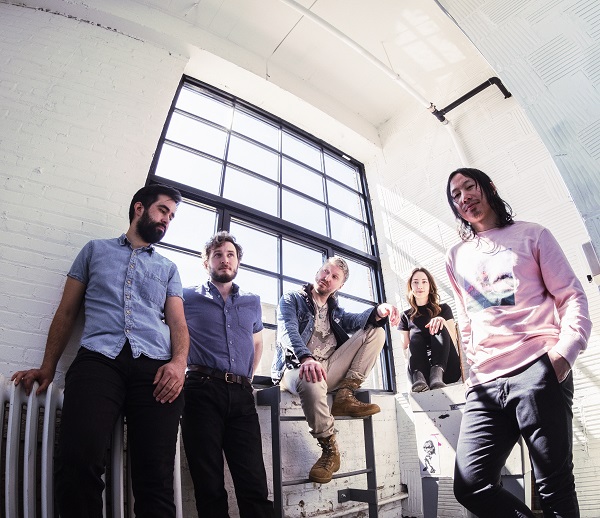 Pilot is the debut album from Minneapolis-based band Hyooman, touting a warming and melodic range of lush dream-pop, yearning alt-rock, dreamy folk throughout. Recorded live, the album emits a natural and laid-back sound, all while traversing across a variety of stimulating themes — from existential dread to living within a suffocating digital age.
A universal coping mechanism, nostalgia, is conveyed eloquently on several tracks. "Kid" plays with a throwback yearning — "oh, I wish I still was a kid," — amidst a serenely melodic sound. Jangly guitars, a clanging bass, and effervescent keys combine with the swooning vocal presence for delightful results. "So Proud" epitomizes feelings of youth as well, particularly in regard to the feeling when a payday hits and your world isn't yet conquered by tasks and anxiety. Further, "I Feel Fine" — with its hooky "I don't recall last night," hook — captures the feelings of fun, intoxicated nights.
The album also includes the previously featured track "Month End," standing out in its playfully psychedelic keys and twangy guitars. Pilot follows up the success of "Month End" with a thoroughly memorable collection of tracks, certainly appealing to fans of Alex G and other modern rockers not wary of embracing '90s alt-rock while proudly wearing their emotion.
Stream Pilot, below:
—
This track and others featured this month can be streamed on the updating Obscure Sound's 'Best of June 2022' Spotify playlist.