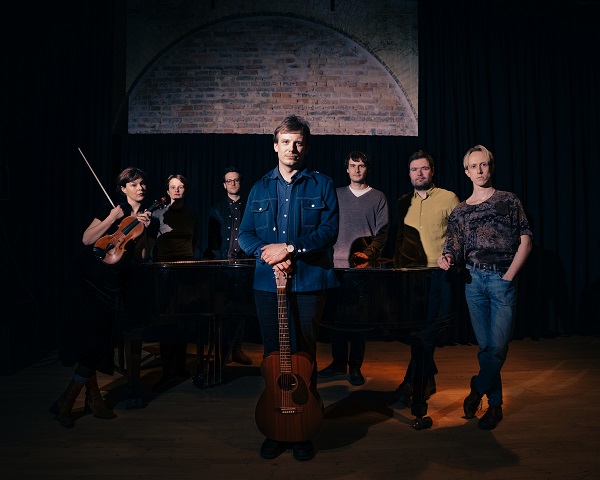 Wild and Bitter Fruits is a newly released EP from Quiet Sonia, a Copenhagen-based project releasing on Danish indie label Pink Cotton Candy. The seven-piece project is fronted by singer, songwriter, and guitarist Nikolaj Bruus, who unveils a deeply atmospheric post-rock sound with stirring structural and textural development.
EP opener "This Tender Violence" invigorates with its gradually expanding qualities. Gentle, shimmering acoustics craft a delicate beginning. Electric guitar resonance enters sporadically, providing textural enjoyment. A solemn vocal murkiness emerges with seamless charm, joined by effervescent, intermingling guitar layers. Glimmering organs add further to the stirring soundscape, which evolves in the second half to a bursting anthemic appeal, propelled by strings and lingering guitar distortion.
Touting a swelling soundscape reminiscent of War on Drugs, "No Weeping Melts the Armor" also stands out. The fluid, twangy guitars begin the track with inviting qualities, later expanding to rhythmically bustling and orchestral-laden second half that reminds fondly of Sigur Rós' lofty production. These two epic tracks represent a thoroughly successful EP from Quiet Sonia.
Stream the two EP tracks below:
—
"This Tender Violence" and others featured this month can be streamed on the updating Obscure Sound's 'Best of June 2022' Spotify playlist.