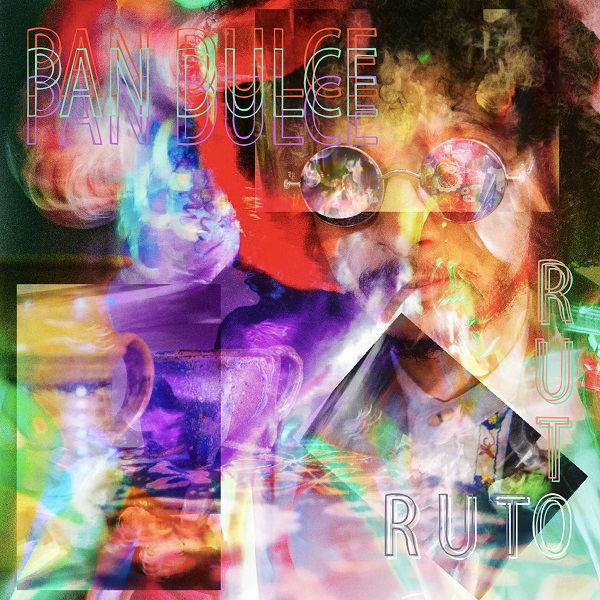 Oscar A. Bautista, otherwise known as Ruto, radiates us with the sounds of South Central Los Angeles on his most recent album, Pan Dulce. Much like the sweet, varicolored Mexican delicacies, this California-based artist gives his audience a taste of his multi-instrumental talents and astonishing musical capabilities throughout the album. Ruto bestows us with a diverse eclectic and groovy style with many inspirations, from soul to rock sensations like Zeppelin.
Growing up, the artist navigated through an extensive range in genres, paving the path for today's dynamic creations. Unbelievably, the rhythms and melodies presented to us are crafted by Ruto solely. Recording this album approximately two feet from his sleeping space, Ruto controls all the ins and outs of his work alongside Randy Mendoza, a producer and longtime friend.
The album cover alone is just a peek through the looking glass for what colorful exploration awaits. This work of art stems from a place of internal realization and evaluation. His use of whammy and eight bit tones bring potent flavour and impeccable depth to the surface for this LA prodigy.
Ruto claims to be his greatest critic when it comes to his music composition; in reality, the exuberant style we hear on this album is provoked by the introverted version of himself. Standout tracks include "No Repeats" and "Mundos Entre Mundos," which translates to "Worlds Between Worlds," which is icing on the cake — because his capabilities are truly extraterrestrial.
Hendrix wrote songs during melancholic moments in his life. In the eyes of the crowd and in the hearts of his fans, this melancholy was difficult to depict within performances, which touted such fiery presence and breathtaking passion. The types of songs music lovers will forever cherish were often written during self-questioning times for countless musicians.
Similarly, Ruto's struggle with depression led to soul-searching. Many of us human beings, and particularly the artists of the world, would agree that infinite discoveries happen when lost. With his flame ignited and the loving support of his dog Bean, this versatile musician presents unworldly and funky sounds to the land of milk and honey. Mozart once said "The music is not in the notes, but in the silence between."
Stream Pan Dulce, below:
—
"Fine Tuned" and others featured this month can be streamed on the updating Obscure Sound's 'Best of June 2022' Spotify playlist.
"Fine Tuned" is also featured in the genre-based, best-of Spotify compilation Emerging Indie Rock.