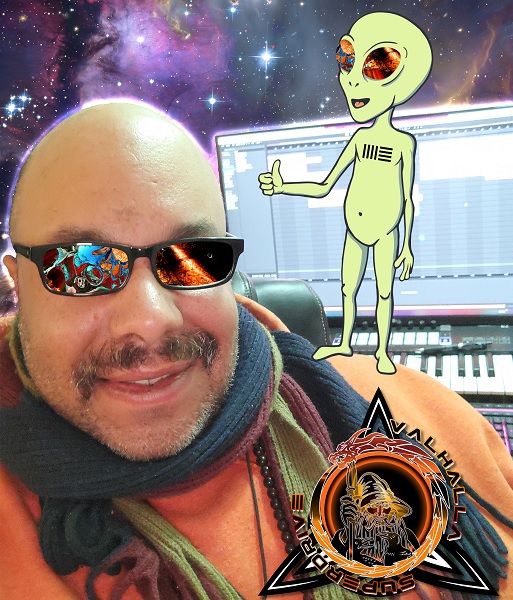 Winged Eyes Wide is a stimulating new album from Valhalla Superdrive, an artist based in Cambridge, MA. Following a prolific 2021, with three album releases (Birth Light, Lotus, Corazón Del Rey), Winged Eyes Wide continues to showcase Kel Alexander's exceling in melodic fusings of electronica and traditional instrumentation. Notably atmospheric and vibrant in its production, Winged Eyes Wide engages from the get-go.
The funky bass pulses on the opening "Trials" craft an inviting enticement, further bolstered by sharp guitar twang and synth-laden textures. The meshing of funky, natural instrumentation with electronic soundscapes is an apt way to open the eclectic Winged Eyes Wide, which continues to enamor in the tracks ahead. Following, "Dovestep" captivates in building off a stutter-y synth beat, adorning with spacey arpeggios and clap-laden percussion.
The album presents a constantly entertaining listening experience, held within a cohesive stylistic approach — referred to as "Postronica" and "SpaceKrunch." From the nostalgic, plucky synth movements of "Ascension Generator," parts Blade Runner and parts club funk, to enamoring build-ups like "Dovestep," Winged Eyes Wide is a resonating success from Valhalla Superdrive.
Stream Winged Eyes Wide, below:
—
"Dovestep" and other tracks featured this month can be streamed on the updating Obscure Sound's 'Best of June 2022' Spotify playlist.