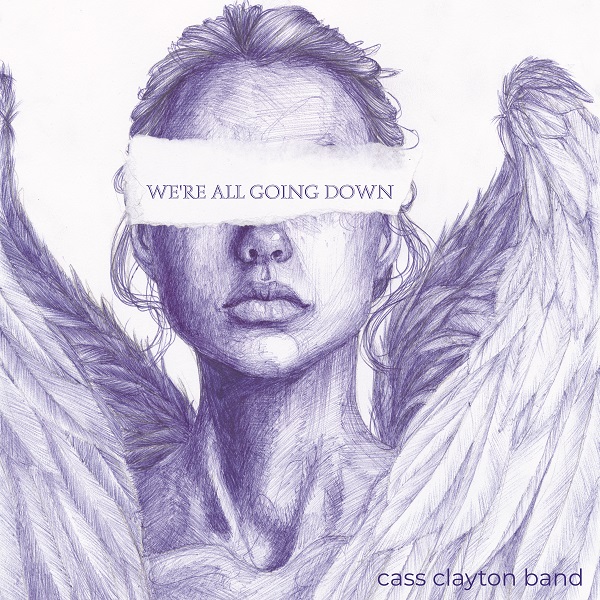 "We're All Going Down" is a new track from Cass Clayton, the Denver-based artist who is also the lead singer and slide guitar player for the Cass Clayton Band. The track's infusion of gospel, blues, and rock influence delivers a sweltering charm, resonating in the emotive title-referencing chorus. "We're All Going Down" evolves from suave retrospection into a more raucous affirmation, consuming throughout.
The track builds gradually; flickering guitars and a bluesy bass line are soon accompanied by suave piano and organs, paving the way for Clayton's fervent vocal presence. From there, there's a strong hold present, conveyed through the no-frills instrumentation and genuine vocal ferocity. Look out for Clayton's forthcoming third full-length album.
Clayton elaborates on the track:
"In 'We're All Going Down' I'm broaching a tough subject, and I have some concerns about the backlash. I don't ever write something to be controversial, but it seems like I find interest in things that we're not supposed to talk about. I wanted to write a song about false authority, because it's a huge issue in the world. I have this huge part of me that won't go along with the status quo, so this is close to home for me. But the song is also about taking a hard look at our own dark side and not hiding from it."

"I grew up going to my grandma's Baptist church every week, but my dad would have nothing to do with it. It was a hellfire and brimstone kind of message each week, and Dad was a partier and exactly what the church preached against. But ironically, even though he was an alcoholic, he's still one of the most ethical people I've ever met and has a huge, loving heart. The judgment the church dished out has always been under my skin, so this song got it out once and for all!"
—
This track and others featured this month can be streamed on the updating Obscure Sound's 'Best of July 2022' Spotify playlist.