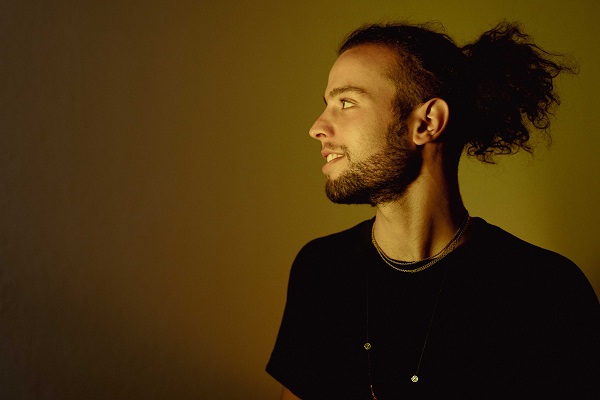 Jazz is about being in the moment, and Berlin-based musician Tal Arditi exemplifies that with every measure and beat on his new single "I Will Fly Away." Recognizing king-of-swing inspirations, Arditi takes his talents to a transcendent level, intertwining what he learned at at Rimon Music University in Tel Aviv with a self-driven experimentation. At just the blossoming age of 18, the promising artist made his way to Germany in his passionate exploration of diving deeper into himself and his musical passion.
Sensationally, the track touts a cabinet of calmness with a meshing of mystery, alluring the audience from the first chord. The artist's acoustic capabilities relay so much life into the new release, but do not overlook the electronic substance that gives the melody a rush; imagine intensely walking through a storm… a beautiful catastrophe. The naturistic lyrics are incredibly lively, and percussive effects resembling PVC piping adds depth and creates a pressure wave, along with the harmonious vocals in the background; the result is sexy and exciting.
The usage of the guitar's natural harmonics, palm muting, and choking techniques whilst embracing the idea of flying away — even if it is just momentarily — is relatable on the ears and the heart. You can hear a desire to soar alongside the clouds in the sky and grazing against birds with spread wings, with a serene enchantment; the instruments do much of the talking and they are eager and elevated. The chord structure in this new single is thoughtful, as we blindly fall back on its vivid richness. Everyone can appreciate a good beat, but when you accompany such with captivating vocals, jazzy influence, electronic synths, and dreamy imagery painted through rhythm, we have ourselves a gem. Drift into the atmosphere with Tal Arditi and his new release "I Will Fly Away" and ask yourself after if you want down.
—
This track and others featured this month can be streamed on the updating Obscure Sound's 'Best of July 2022' Spotify playlist.