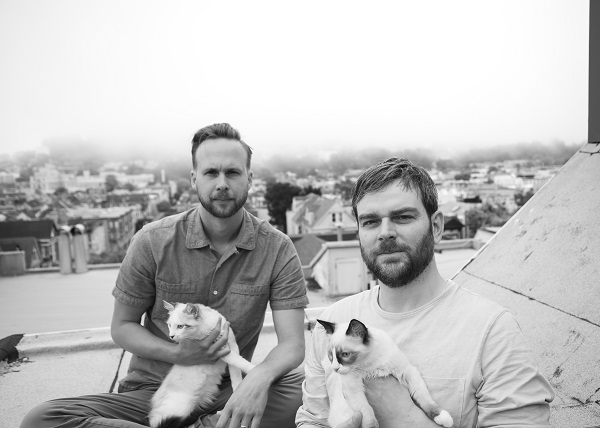 In advance of Tralala's forthcoming debut album, the English/American rock duo have released a double-A single that stands out with its moody, melodic sound, integrating post-punk and rock with synth-laden coloring.
"Winded" drives initially on late-night synth pulsations and brooding vocals, lamenting a feeling of fatigue. Added textures approaching the one-minute turn exude a nocturnal post-punk fixation, strutting a hypnotic rhythmic pulse amidst the darkening synths and guitars. The vocal tone reminds fondly of Placebo, fitting considering the track's dark tint. Piano additions add a haunting elegance to the conclusion. As the first part of the double-single, "Winded" thoroughly consumes.
Beginning with a quainter, acoustical charm, "What's the Point" shifts quickly into another late-night spectacle, featuring creaky guitar jangles and ghostly synth lingering. This track touts an even moodier post-punk grasp, parts Interpol and OMD. "What's the point? I'm over the whole damn thing," the vocals let out, alongside an escalated synth whisper and lingering guitars.
These two tracks from Tralala continue the band's display of stellar songwriting and moody production, impressing last year also with the track "Get Up (Just Don't Lie To Me)."
Stream these two excellent singles, below:
—
These tracks and others featured this month can be streamed on the updating Obscure Sound's 'Best of July 2022' Spotify playlist.