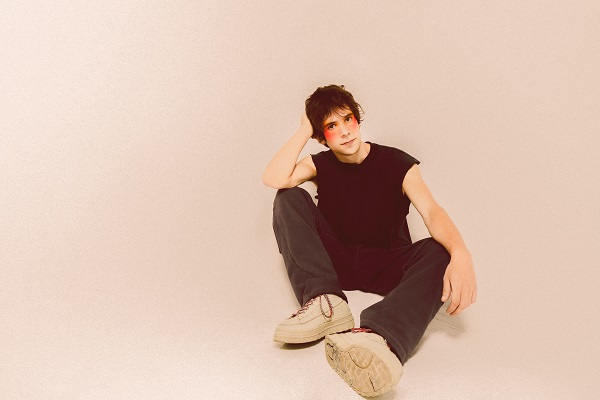 Strutting a diverse electronic sound ranging from lush pop to grimy murkiness, Plastic Daisy is the new EP from Los Angeles-based songwriter and producer Will Alpine. "After the end of a toxic relationship, I found that I had lost my identity and sense of self," he says. "In the period of fallout and self induced isolation, I explored how to find myself again, with Plastic Daisy as my medium."
It's easy to become swept up in the EP's first single "Orange," which reflects on "the potential negative effects of living in Los Angeles and battling the infatuation of what once was." Inspired by Gorillaz' Demon Days, the track builds off woozy vocals, pulsing percussion, and chilly guitar adornments. The bass-y punch accompanying the "orange girl, what you looking for?" hook adds a warming, comforting quality, driving to a laid-back vocal past the first minute. A more effervescent tonal growth, about a minute thereafter, leads into a brightly melodic finale.
The more caressing "111" embraces a soothing synth-forward backing, set against understated vocal effects and throbbing percussion. The drum and bass appeal past the first minute lends a thoroughly hypnotic component, as the new-age synth tones appear sporadically. "Moonridge" compels with its bouncy rhythms and dreamy vocal charms, building into a fuzzy energy past the first minute. As with other successes on the EP, the track presents a dynamic and eclectic tonal offering, from dreamy contemplation to darkly infectious pop.
Stream the EP, below:
—
These tracks and others featured this month can be streamed on the updating Obscure Sound's 'Best of July 2022' Spotify playlist.