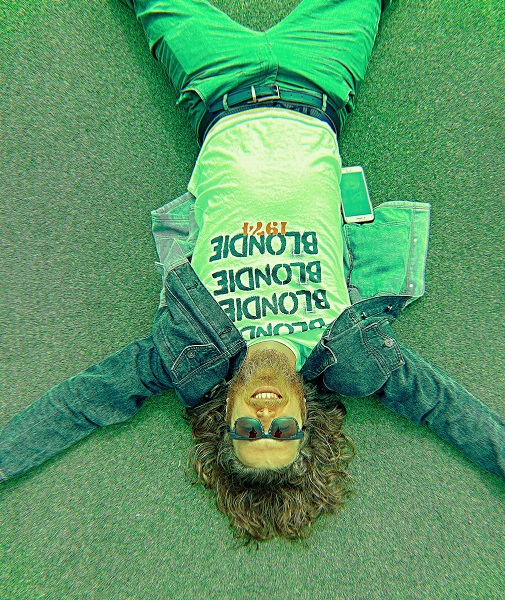 Engrossing with its hypnotic and melodic electro-pop pulsations, "Epigraph" is the latest track from Wooter, the project of Brooklyn-based artist and producer Rowan Brind.
Brind wrote the track after being inspired by Hemingway's novel The Sun Also Rises; he aimed to express the tone of the book, depicting characters living "aimless lives" while being blissfully unfazed by the world's tumult around them. Certainly poignant for today, as well.
The glistening guitars, assembling synths, and laid-back vocal hooks remind fondly of Damon Albarn's Gorillaz, especially upon the perky bass-synth injection approaching the one-minute turn. "Everyone is looking for an out," Brind sings during the ensuing verses, the stutter-y synths leading into the "circle inside of a sphere, assembly line disappears," introspection. Shimmering guitars and grooving bass add beautifully thereafter. "Epigraph" is a stellar success from Wooter.
—
This track and others featured this month can be streamed on the updating Obscure Sound's 'Best of July 2022' Spotify playlist.