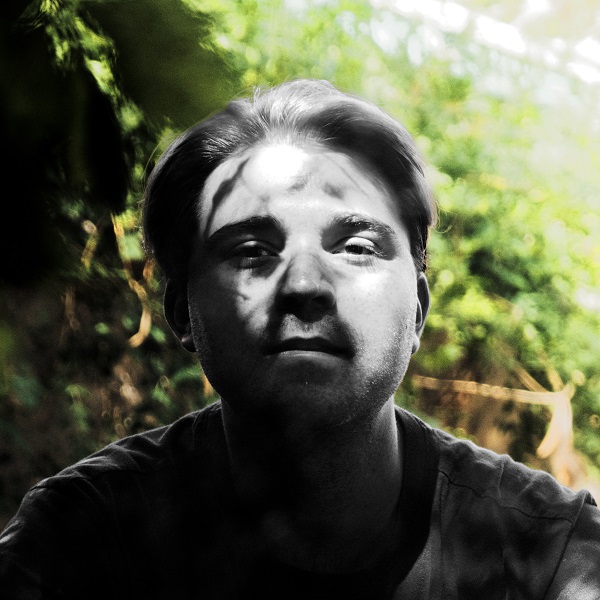 This musical antidote "In The Morning" — composed by El Paso-based solo artist Jourdan Harper, recognized as Yours — bestows a modern '80s elegance, with a hint of psychedelia. Think of cold brew delicacy stirred sweet, with Animal Collectives pinkies, and then Tame Impala serves it to you at a multicolored, geometric table, while Depeche Mode plays on the stereo overhead… what a morning, indeed. Harper is quite the maestro, as he showcases not only a stimulating amount of energy but complements his technique with profuse instrumentalist talent. The composition here harmonizes tastefully alongside an imperturbable percussive backbone, keeping the beat going.
Much like the '80s era, the vocals in this song embellish soaring vocal melodies. The high tempo evokes an illustration of running through crowds of people on a busy street, up against traffic of all vibrant old-fashioned automobiles, and on that journey you may even run alongside Ferris Bueller himself, in the midst of the chaotic Windy City. This is the ideal tune to listen to on a day off, in the morning, at sundown, or on the moon, as we drift into space and all its flavorful unknown.
With a galactical feel, Harper demonstrates his mixing and mastering skills right in his very home, where the sprawling experimental projects take place. This solo artist is on the rise; he is the doctor of his studio, and beyond — in the medical field, as well, working as a medical doctor. Mixing, mastering, and mending broken bones. The melodic song and sound writing will surely continue to gain an exploratory fan base. The eccentric musical physician is diving deeper head first into the telescope, creating and concocting his own eccentric musical language.
—
This track and others featured this month can be streamed on the updating Obscure Sound's 'Best of July 2022' Spotify playlist.