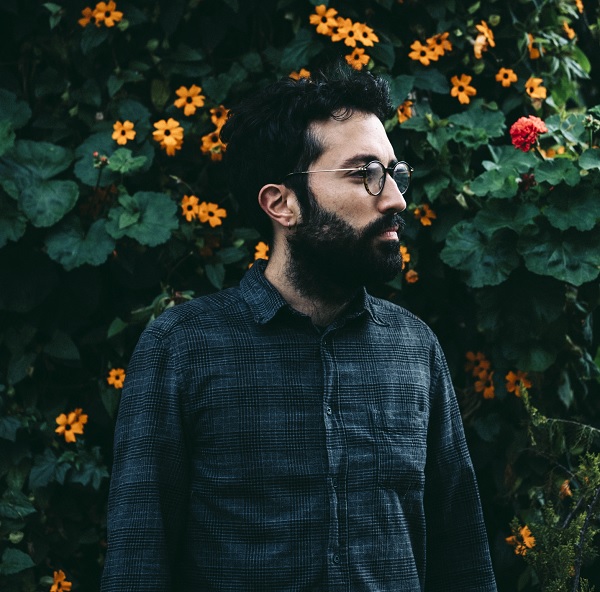 Its vibrant production gorgeously infusing playful synths, tender guitars, and eclectic brass tones, "Fresco, parce" is a stylish single from London-based artist Departure.
"Fresco, parce" excites from the start. Stutter-y fragments coalesce into an involved mix of suave bass, vocal gyrations, and moody brass integration. A subtle melodic shift prior to the one-minute turn sees an uptick in ferocity, before fading into lusher guitar motions amidst a thumping percussive pulse. An ominous, electronic-minded shift past the two-minute mark also excels, reminding of Boards of Canada.
The track's conclusion balances the guitars, synths, and brass with beautiful cohesion. Throughout, "Fresco, parce" expertly balances both lushly atmospheric intrigue and enjoyably hectic involvement throughout its exciting production.
Departure elaborates on the track:
"This song is an ode to ignoring the second guessing, doubtful and judgemental voice in my head. I suspect this is a malady that affects all creative people, especially independent artists: the universe is filled with information, tutorials, classes, courses and opinions that reverberate during the creative process. This is definitely a double edged sword: Sure, it is great being able to learn how to do pretty much anything with a few clicks but it is a slippery slope whose symptoms include: not remembering that rules might be broken, everyone has a different taste and most importantly that you are your arts' only master.

I wanted to represent this flip in mentality and this effort to disregard the external choir by flipping the common structure of songs that build into a grand finale and instead, I try to seamlessly take the listener from a euphoric energy state into a soft mellow mellifluous environment."
—
This track and others featured this month can be streamed on the updating Obscure Sound's 'Best of August 2022' Spotify playlist.
The track is also featured in the genre-based, best-of Spotify compilation Emerging Indie Electronic.