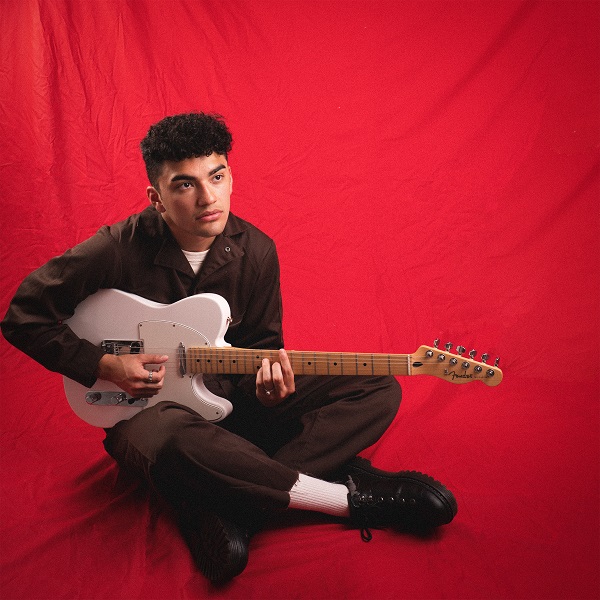 Chicago native DERYK G. crafts a compelling sound throughout the Peace in Armageddon EP, infusing atmospheric rock, post-punk, and hip-hop elements into a sound with an abundance of melody and hooks.
The previously featured EP track "Damian" touts a melodic immediacy and standout suaveness, meshing a grungy guitar-laden demeanor with lush vocal expressions. The EP's other tracks continue the artist's standout aesthetic and songwriting, balancing atmospheric allure with hooky charm.
"Be Happy!" captivates with its crawling guitar line and effect-laden vocal excitement, its higher-pitched inclination integrating well with aspirational lyrical intent. The culminating "who do you think you are?" hook is wholly satiating, assuming a more melodically understated vocal tone alongside expressive guitar licks.
The bass-fronted suaveness on "Chaos and Disaster" weaves in murky guitar tones amidst a contemplative vocal lead, conjuring a post-punk appeal in the verses that excites further with the twangy guitar addition in the chorus. The lush bridge past the two-minute turn excels in falling into the yearning vocal presence, lamenting "I'm about to lose control, I'm afraid to let you go, but I've gotta try move on," prior to an angsty conclusion.
In the lusher spectrum, "Had It All" evolves from tranquil piano into caressing acoustics and heart-tugging lyrics. Hazy synth injections in the second half adds beautifully to the serene mix. The chillness continues in the closing "Don't Be Afraid," exuding a sophisti-pop pull in the trickling dream-pop guitars and quaint rhythmic tones. The Peace in Armageddon enthralls through its seven tracks.
Stream the Peace in Armageddon EP:
—
"Peace in Armageddon" and other tracks featured this month can be streamed on the updating Obscure Sound's 'Best of August 2022' Spotify playlist.