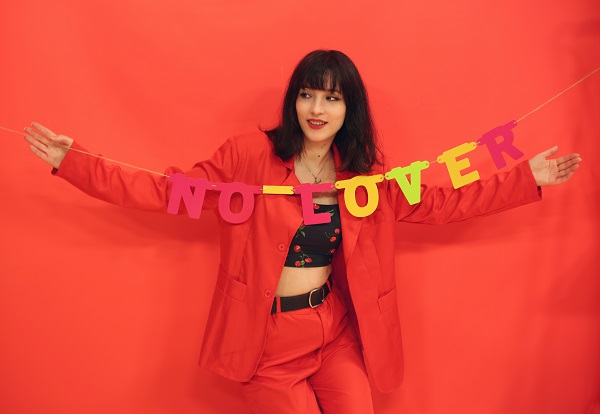 A new pop success from Jewelia, "No Lover" touts an accessible melodic charm amidst empowering lyrical charisma. The London-based singer/songwriter impressed last year with the track "Was It You Or Was It Me," and with "No Lover" pursues a punchier, pop-forward direction — traversing away a bit from the lusher, bedroom-set contemplation of previous efforts.
"No, I don't need no lover, don't need no games," Jewelia opens the track, traversing thereafter in a more laid-back spoken-word whimsy amidst snappy percussion. "I wanna hold you so tight," she begins during the bridge, exceling into the bursting chorus, representing a sigh of relief following extended drama — ""I've got a million issues and you're not one of them." "No Lover" is a replay-inducing pop gem from Jewelia.
Jewelia elaborates on the track:
"I had a lot of fun producing this track. I've been making pop music for a few years now, and I feel that I have finally embraced the pop sound, while still staying true to myself. I used to be embarrassed about making pop music – not anymore! If anything, I've realised that commercial pop is extremely difficult to get right, in terms of production and mix. It's a constant learning process."
—
This track and others featured this month can be streamed on the updating Obscure Sound's 'Best of August 2022' Spotify playlist.