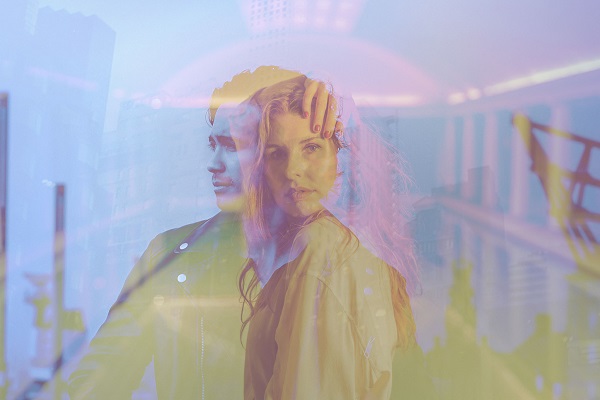 In the mists of this melancholic fantasia, Copenhagen-based duo The Forever Now orchestrate a beautiful and despairing song that tells the story of two people in love parting on different paths. With a spirit of misty railroads and tears trickling down cheeks, the musicians conjure a genre-blended creation with indie rock roots and a touch of synth pop on their latest release "The Forever Now." While counting every shooting star on our fingertips and clenching that lukewarm cup of coffee with both hands, all of us can think of a single person that would devastate each of us to part ways at a train station.
Alas, the musicians evoke a grey colored sky with their vocal combination and choir capabilities. The use of a mezzo soprano and light tenor pitch makes for an angelic atmosphere and delivery. The harp synths encapsulate the relationship's passion and the pain brought to each other in their separation, one a wanderlust and the other potentially making new discoveries in their hometown.
The transitional points in the song are phenomenally constructed as the emotions grow more vigorous and heavy on the heart. In the introduction we notice a xylophone shaping the fragility felt by the lovers. Eventually, a swooping crash casts in the song grasping the vitality of this time in their lives. A turning point indeed, a new chapter. The melodious reverb conveys a somber setting simultaneously sinking the listeners into an angelic orbit.
This cinematic tune is insightful as we ask ourselves how can we truly lead a full life if we do not take risks?
—
This track and others featured this month can be streamed on the updating Obscure Sound's 'Best of August 2022' Spotify playlist.