A.B. Violet – "Cold, Cold Heart"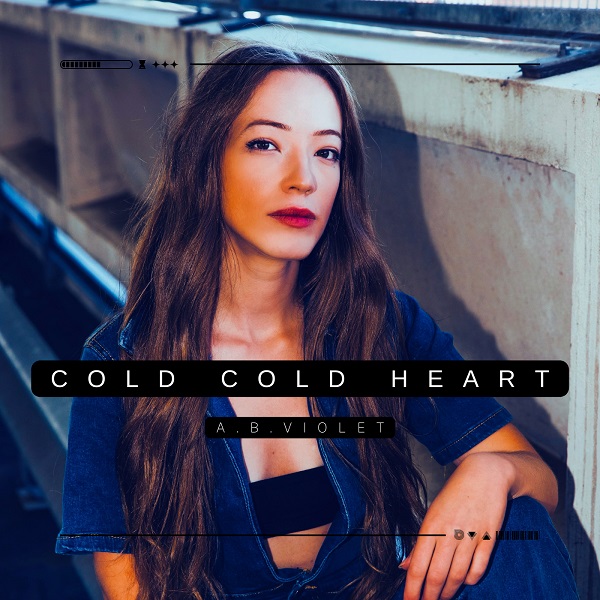 "Cold, Cold Heart" presents a divine melody, for when the mind wants to neglect all states of matter and disobey the rules of gravity. Avant-pop musician A.B Violet fluoresces in her throne for this castle-in-the-sky composition. The electronic aura accompanies her sonorous vocals with vigor, bringing her audience into the matrix, a matrix that awakens the power behind a cold, cold heart.
With a '90s house-inspired sound kissed with today's synthesizers, Abigail Bruce's latest track fits ever so dangerously and lovely between two loved ones in frosty weather, with a slight drizzle facing all the obstacles this universe has to offer. Meanwhile, they wonder how they both became so frigid and so hurt all at once. See their breath in the air and witness the overcasting heartache. The sun is barely peeking through in these gray skies, and A.B is painting you the perfect picture with her lush undertones, background detail, and aerial beat.
The artist's serenading abilities are magnificent; the audience can recognize the mixed emotions with the slower-sung lyrics, as a deeper tonality complements a more upbeat backing. The warped harmonies bring a melancholic yet desirable essence to the song. Be sure to check out A.B Violet's latest creation, as cold weather begins to make its way into the atmosphere.
—
This track and others featured this month can be streamed on the updating Obscure Sound's 'Best of September 2022' Spotify playlist.