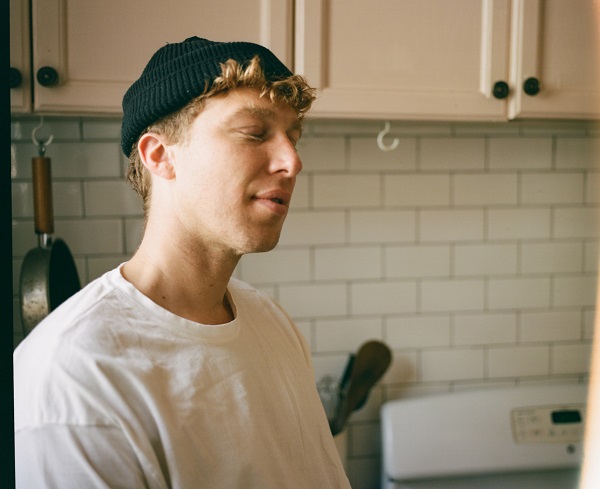 Bad Art is the engrossing new album from Crystal Box, the project of New Orleans-based songwriter/producer Bodhi Landa. The album's influences tout an eclectic charm, drawing from more energetic elements like hyperpop and club music, as well as lusher entrancement derived from R&B and synth-pop inspirations.
The album's themes explore the "origins of creative anxiety," — specifically pinpointing "childhood insecurities, fear of intimacy, gender confusion," while the title refers to the "bad art" many must create before realizing their "good art." Per the artist: "The album is an acknowledgement of amateurism and a testament to to pushing past one's limitations."
Opener "/\ mountain" unveils a dramatic vein of synth-pop, featuring passionate vocals amidst spacey synth caresses. Lyrical comparisons to a lake frozen over, and other natural occurrences, seemingly reflect the evolutionary elements of creating art (or any goal). The final minute is bolstered by more ardent synths and fervent vocals, the culminating wholly satiating with a club-friendly electro-pop appeal. Parts dramatic and melodically bursting, "/\ mountain" is an apt opener for this stellar album.
Elsewhere, "|| control ||" consumes with its rhythmic immediacy and nocturnal synth tones. A melancholic vocal lead plays hauntingly amidst a spacey synth lead, as the "we can drive all night," initial admittance conjures the atmospheric electronic pop of Erasure and Pet Shop Boys. Warm bass pulses and and deeper vocal movements send chills around the mid-point. From the piano-inclined ballad "— (beam)" to grimy club stomper ".b.u.d.," Bad Art is a majestic audible journey from Crystal Box.
Stream Bad Art:
—
"|| control ||" and other tracks featured this month can be streamed on the updating Obscure Sound's 'Best of September 2022' Spotify playlist.