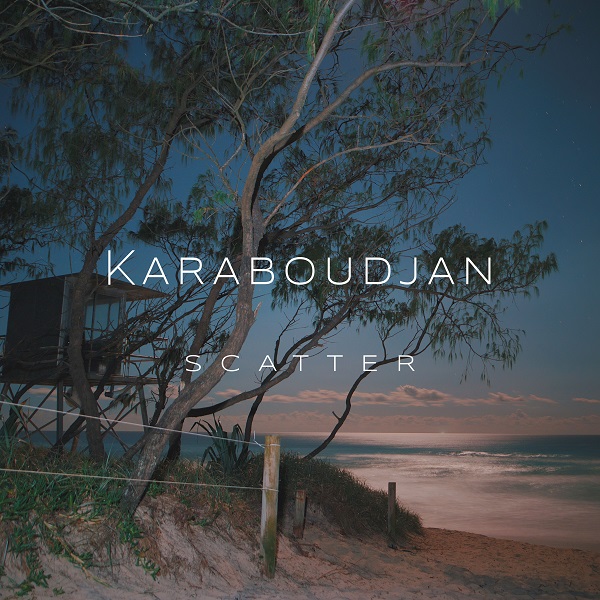 "Scatter" is a delectable slice of psychedelic pop from Karaboudjan, the solo project of multi-instrumentalist Billy Kim. No stranger to audible atmospheric beauty, having toured with Tycho since 2016, the Orange County-raised Kim crafts a sound steeped in immersive textures and blissful serenity. The single follows up Karaboudjan's 2021 debut EP, Imago.
A spacey synth arpeggio, lush and hypnotic, drives pleasantly into brisk percussion and understated vocals, a consistent aspect throughout "Scatter." Clamoring guitars emerge amidst a spirited vocal rise around the 01:30 mark, embracing a more rock-friendly direction thereafter that meshes cohesively with the dreamy guitar/synth synergies. "Scatter" is a gorgeously atmospheric psych-pop success from Karaboudjan.
The project's name, Karaboudjan, is a tribute to Kim's father. "The name had always fascinated me – it was the name of a ship in The Adventures of Tin Tin," Kim says. "I remember begging my parents to take me to the library so I could check out the next book in the series with which I was so infatuated. For me, Karaboudjan reminds me of the purity of my youth and it's enormous curiosity of life unlived."
—
This track and others featured this month can be streamed on the updating Obscure Sound's 'Best of September 2022' Spotify playlist.