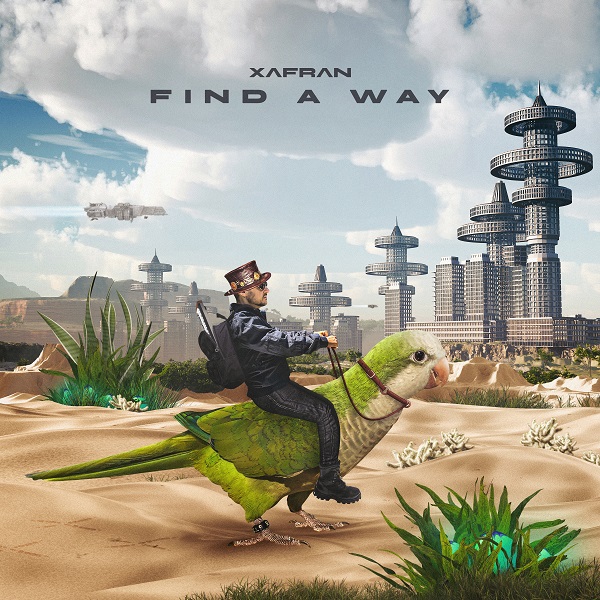 The project debut from Xafran, the Find A Way EP shows a captivating sound propelled by synth-fronted soundscapes and smart pop hooks. The Washington DC-based artist states his intention on the release as "to infuse a fresh, downtempo electronic vibe with nostalgic undertones and a splash of pop sensibility."
The opening, self-titled track crafts a haunting soundscape with some cinematic fervor. The ghostly choral-like backing combines with buzzing synth tones, with an industrial '80s flair. A vocoded lead emerges with yearning, soaring intent; the "to the other side," refrain invigorates amidst the nocturnal synth warbles. "Find A Way" kicks off the EP in stellar form.
An excellent demonstration of the project's strong production, "Running Out of Daylight" captivates with its warmly hypnotic glow throughout. Dreamy vocal components weave seamlessly around balmy sounds and vibrant percussive life. The second half features a more prominent vocal emphasis, its "keep your eyes open," refrain wholly resonating within the serenely intoxicating soundscape.
Xafran's Find A Way EP is a stirring debut for the project, impressing with its memorable atmospheric engrossment and melodic vocal production.
Stream Find A Way:
—
"Running Out of Daylight" and other tracks featured this month can be streamed on the updating Obscure Sound's 'Best of September 2022' Spotify playlist.