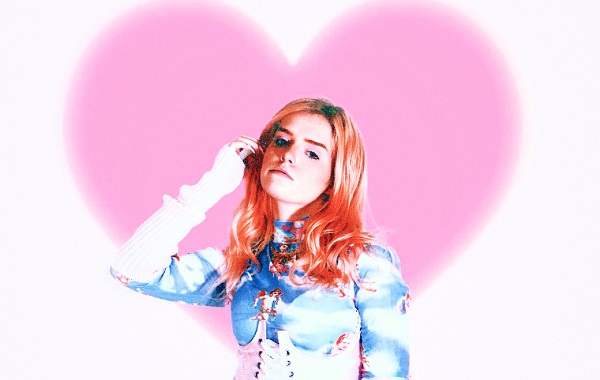 I treasure a captivating bass line in a song. Now, cue a lip gloss that shimmers like glitter and a rib-rattling beat under the stars or a disco ball, your preference. With such detailing, you have the stellar track "Haunted," written by 20-year-old Bambii Lamb. Innocent yet exotic, poetic yet puckish, this young artist unveils playfully charming sound with a tantalizing aura.
The musician takes us a stroll through a relationship in which one has decided to move on, and the other refuses to let go — to the point where the association is becoming dispiriting. Feelings of eons is portrayed by the singer/songwriter as she emits in her latest single that the ghost of this person's being refuses to let go, conveying an enjoyably emotive rollercoaster. While the ex-partner does not seem to recognize the weight of their baggage, the lyrics and melodies prevail a sense of confidence, delivering the notion that the artist is capable of much more in the sense of destruction; they just haven't reached that point, but they are warned.
The distorted background voice, warped to have a deeper tonality, adds charisma and emphasis on the message delivered. When I hear this song I picture it rumbling through a hidden Brooklyn music venue. The sky is dark, the girls are wearing black boots, and their hair is a beautiful disaster.
—
This track and others featured this month can be streamed on the updating Obscure Sound's 'Best of October 2022' Spotify playlist.