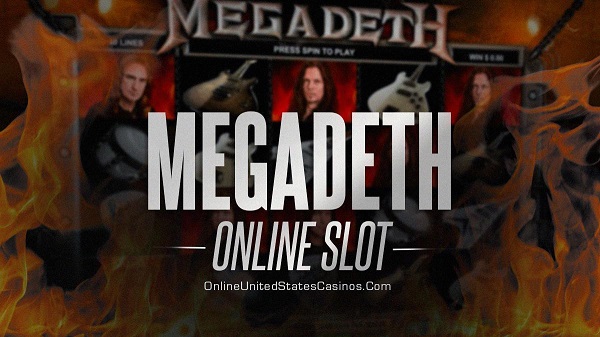 A thing many people don't know about me is that I'm a bit of a casino slots junkie. I picked this up from my father, who bi-annually would go to Atlantic City with his three best friends to blow off some steam. A tradition my mom hated. When I turned twenty-one, I got invited to tag along for a trip I will never forget. One of its many unforgettable moments happened while strolling the Borgata when I decided to indulge my desire to gamble. Seeing as the table game section seemed a bit intimidating, I chose to try my hand at a Buffalo casino slot game. Yes, these do exist and are super popular. My initial venture into spinning reels proved lucrative, as I turned $20 into $1,200 in under ten minutes. That's what hooked me to this hobby.
Seeing as my budget would not allow frequent Monopoly City visits, I moved over to enjoying online slots. Now, the thing that everyone must understand about internet spinners is that thousands of these float on the internet, with varying levels of complexity. For years, I stuck to the sector classics like Starburst and Book of Dead. But, recently, I stumbled upon a slot based on the TV show CSI, which fueled my thirst to discover what other branded titles exist.
Ten minutes into my quest, Googling this topic, I discovered this was a real money online slot sub-genre, and I found a Megadeth game. Oh, the joy. It came at the right time too. A couple of weeks after watching Dave Mustaine appearing on the Joe Rogan Experience Podcast.
I must admit. Regarding the Big Four (Anthrax, Slayer, Metallica, and Megadeth), Vic Rattlehead is my guy, and concerning thrash metal, no album beats Rust in Peace. So, I was over the moon to play the Megadeth slot and share my experiences giving it money as I chased rewards while listening to Symphony of Destruction, my third favorite Megadeth song. Hence, here we go.
Is the Megadeth Slot Fun?
First, it is worth noting that no matter if you pick horrible or the best real money online slots, there is no secret recipe on how to win you can implement. You cannot affect when these gaming products decide to payout. The same applies to land-based machines. They have a mind of their own, and it is all up to the universe, chance-based.
The best course of action is picking a slot with a theme that catches your eye. The Megadeth one is a Leander Games release, a provider I know nothing about. It showed up online a decade ago, featuring David Ellefson, Shawn Drover, Chris Broderick, Dave Mustaine, and Vic. The band's mascot is a bonus symbol, meaning he can help activate extra gameplay features, and Dave is a Wild, substituting other pay tokens to create winning combos.
The backdrop is a concert stage, with the reels set on fire. What I found super curious about this game is that it tries to promote Megadeth's twelfth studio album, Endgame, via its Multi-Level Bonus by showing clips from the music video from its single – Head Crusher. It also incorporates the prisoner visuals from this video as an in-game motif.
There is a free spin round in this slot. Get this. It bears the name The Hangar 18 round. Of course, thrash fans instantly recognize this as a nod to the legendary second track of side one of the Rust in Peace LP. You can get up to twenty-eight on-the-house reel rotations in this mode with sticky wilds. Trust me. That is pretty good.
Finally, I have to add the max win of this game is 8,000x your stake, with the max win varying depending on the site where you opt to play this spinner.
Other Rock-Theme Slots
My discovery of the Megadeth game only fueled me to learn what other bands have sold their likeness to providers of online gaming fun. Megadeth is not alone. KISS has done the same. But let us face the facts. That is no surprise since Gene Simmons sells branded cookie jars and inflatable tongues with his image.
It shocked me that Motorhead has a slot, a part of the NetEnt Rocks series, which also features a Guns and Roses game and a Jimi Hendrix one. But, check this out, Saxon and Alice Cooper have reel-spinners, and so does ZZ Top. I did not expect that.
It turns out that Def Leppard and Scandinavian metal bands Sabaton and Lordi have also snagged a few dollars by allowing online developers to transport their likeness onto digital reels for a buck. Nothing wrong with that. I hope to see more of it in the future so I can rock reels for cash prizes.
This article was written in collaboration with gambling experts.